Thousands of people took part in an anti-gay protest in The Gambia last Tuesday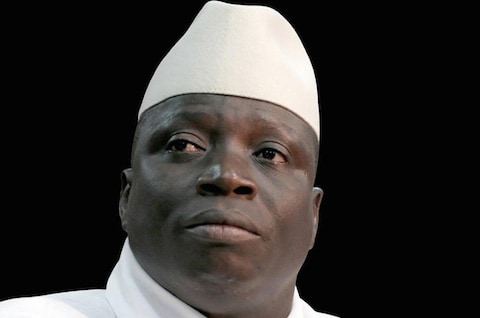 Thousands of people took part in an anti-gay protest in The Gambia last Tuesday.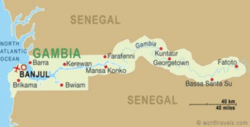 Demonstrators were joined by Gambian President Yahya Jammeh, who earlier this year signed a new law imposing life imprisonment for homosexual acts. Last month, the Gambian government said it would never allow the acceptance of gay rights to be a precondition for accepting Western aid.
According to the report on AllAfrica, protesters denounced "attempts by outside forces – development partners – who advocate for homosexuality and lesbianism; vices forbidden by the laws of The Gambia."
Those demonstrating are said to have carried placards with messages including "Homosexuality is Inhuman", "Even cows don't do it!" and "Homosexuality is forbidden in Islam".
The cow argument is not new: Uganda's First Lady Janet Museveni said earlier this year that humans shouldn't be homosexual because cows arent. .  Of course, cows can be gay as can many other animals.
A petition read by the permanent secretary at the Ministry of Lands and Regional Government Saihou Sanyang read in part:
"Your Excellency Mr. President, it goes without saying that our intolerance with the unnatural and abominable malpractices of homosexuality and lesbianism on the one hand, and the other, our government's position are not negotiable.

It is on the basis of such religious, social, moral and ethical upbringing built on high moral grounds that we stand by our government's position to zero tolerance to either homosexuality or lesbianism or both. There shall not be any turning point and that the people are ready for eventuals in good defence of the people and country's independence".
One protester brought up the animal issue again, saying "The Gambia is a decent country of decent people. Man to man marriage or woman to woman marriage will not be accepted because it is not acceptable by our tradition and cultures. Even animals know that it is not decent".
Watch The Young Turks discuss Jammeh's threat to catch and kill Gambians seeking asylum from persecution, AFTER THE JUMP…