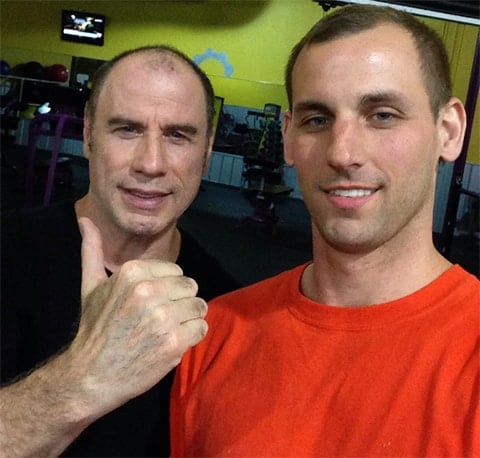 If you're looking to stage a run-in with John Travolta, just head to the Ocala, Florida Planet Fitness around 3 A.M. and you might be lucky enough to spot the actor. Justin Jonas, a resident of Ocala, went to said gym after he got off work late before heading home. It was then that he found himself alone on the Planet of Fitness, save for one other soul who was quick to introduce himself, as Yahoo News reports:
"'Hi I'm John,' he said. That's exactly how it happened," Jones told ABC News.
The man was famed actor John Travolta, who lives around the corner from Jones.
"I said, 'Yeah, I know who you are!'"
"We had a fairly long conversation," Jones said about the 15-minute chat.
Jones has been watching some of Travolta's classic "Welcome Back, Kotter" episodes and he told him he was a fan.
"He seemed very flattered by that," Jones added. "He asked a lot of questions about if I was married and If I had kids. The time just flew by."
To share the news with his wife, Jones didn't tell her when he got home or the next morning, he made it a surprise.
"I went on my Facebook and posted it as my profile pic," he said. "She asked, 'What the hell happened last night?'"
That is indeed the question.
Jonas also posted the above image on Reddit which stirred a lively and hilarious exchange between Redditors that you can check out HERE.