A bill that would prohibit employment discrimination based on the basis of sexual orientation or gender identity has been filed in the Wyoming Senate by a bipartisan group of state lawmakers, the Casper Star-Tribune reports: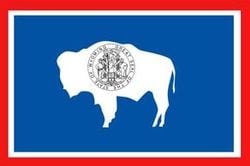 In addition to employees in the private sector, the Wyoming Human Resources Division would have to consider people seeking employment on the basis of their suitability and qualifications and without regard to their sexual orientation or gender identity, the bill states.
Public school teachers would not be discriminated against in compensation on account of sexual orientation or gender identity, according to SF115.
The bill would not apply to employment practices of a religious corporation, association, educational institution or society.
It also would not apply to people who work in ministry. They are currently protected under Wyoming law, and the legislation further articulates the protections, according to a statement by Compete Wyoming, a statewide coalition of business leaders who seek an update in the state's law to draw more competitive workers to the state.
"This bill is about 9 to 5, 7 to 7 or whatever your workday is," said Liz Brimmer, of Compete Wyoming. "It is about judging workers on their performance, qualifications and talent.  It's just bad business to discriminate, and updating this law is important in the Equality State so that workers are productive, taxpaying and safe."
Senate President Phil Nicholas and House Speaker Kermit Brown, both Republicans from Laramie, have signed on to the bill.
Anti-gay State Rep. Nathan Winters, meanwhile, has introduced a bill that would empower everyone from county clerks to private photographers to discriminate against LGBT citizens if their religious beliefs compel them to.