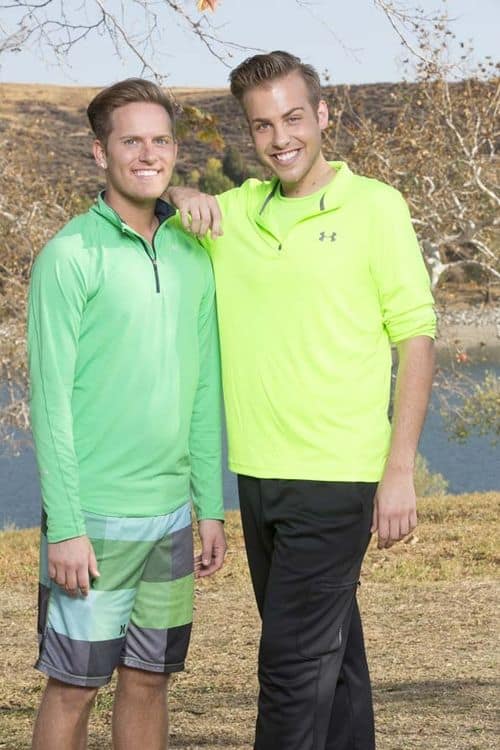 As part of the "all-dating" twist on the upcoming season of The Amazing Race, the show will feature five couples who will be meeting for the first time on a blind date. One of the these teams is Bergen Olson, a 24 year old HR manager and Kurt Belcher, a 23 year old pageant consultant, NowNextNow reports:
Though neither have been successful with long-term relationships — Bergen says he's had five that lasted under a year, Kurt says he's never dated — they're shaping up to be a good match thus far. For now, Bergen says they'll go by #TeamFabulous.
"My wishlist was someone mature and stable in their career," Bergen told The Wrap shortly before meeting Kurt for the first time. "In regards to appearance, tall, kind of like the all-American guy, muscular, likes sports, athletic. Good smile. To be honest, all the guys are good looking."
This upcoming season will also feature six existing couples – including New Kids on the Block singer Jonathan Knight and his boyfriend Harley Rodriguez. 
Check out the casting interviews for Kurt and Bergen where they both share their nervous excitement about meeting one another, AFTER THE JUMP…
The Amazing Race premiere on Wednesday, February 25 at 9:30/8:30c on CBS.