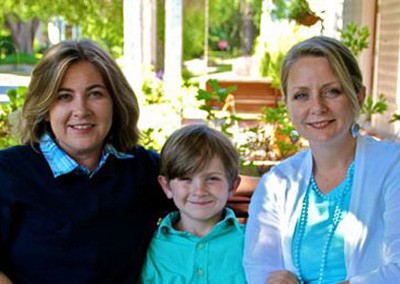 A federal judge has just issued a ruling striking down Alabama's constitutional ban on same-sex marriage, saying the ban violates the Due Process Clause and the Equal Protection Clause  of the 14th Amendment. 
District Judge Callie V.S. Granade issued the ruling on behalf of Cari Searcy and Kimberly McKeand, a Mobile couple who were married in California back in 2008 and filed the lawsuit seeking legal respect for their marriage license.
The AP has more on the background of the case:
McKeand gave birth to a son, Khaya, in 2005. He was conceived with the help of a sperm donor. However, the couple's efforts to have Searcy declared Khaya's adoptive parent were rebuffed in the state court system because Alabama does not recognize the couple as spouses.
"I am a parent in every way to our son, but legally I am still considered a stranger," said Searcy. "We just want our son to have the same protections and securities as other Alabama families."
Said Granade in the ruling:
"There has been no evidence presented that these marriage laws have any effect on the choices of couples to have or raise children, whether they are same-sex couples or opposite-sex couples. In sum, the laws in question are an irrational way of promoting biological relationships in Alabama."
There is NO STAY on the ruling.
Read the ruling below, via Equality Case Files:
1:14-cv-00208 #53 Alabama Opinion and Order by Equality Case Files