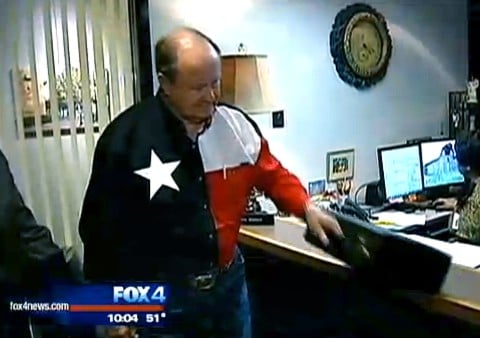 Things are not looking good for Plano, Texas' recently passed Equal Rights Ordinance. 
As we reported earlier this week, opponents of the ordinance turned in over 7,000 signatures on petitions to repeal it — more than double the number needed to put it on the ballot. 
Granted, these folks may be prone to fraud and forgery, but still, given that the evangelical megachurch serving as their base of operations has almost 40,000 members, you'd think they'd be able to gather enough valid signatures. So chances are there's gonna be a ballot measure in May.
Ballot measures on nondiscrimination ordinances haven't gone well for LGBT people in conservative Southern cities of late, even when the community is united. But that won't be the case in Plano, because the Human Rights Campaign says it's probably not going to help defend the ordinance, according to a report from The Texas Observer.  
HRC, which has poured hundreds of thousands into similar fights in some other cities, called the Plano ordinance "transphobic" because of an exemption that would bar people from using restrooms, locker rooms and similar facilities according to their gender identity. 
The exemption apparently was included to pre-empt attacks over transgender bathroom use. But here's the thing: Anti-LGBT groups are making those attacks anway, and the strategy has backfired by dividing the community. 
Equality Texas and a local LGBT group say they'll defend the ordinance despite the exemption because it's a step in the right direction. But HRC's Cathryn Oakley told the Observer:
"The language in Plano is very problematic and in terms of investing a lot of resources in an ordinance that has a lot of problems, it's difficult to see why that's necessarily the best use of resources. If we had been consulted in the drafting of this bill, we would have withdrawn our support, and given that, it's hard to justify defending it as valid. .. 

"I think the story coming out of Plano is about a city that really wanted to do the right thing, and I wish that this had unfolded differently, because I think that there were good intentions, but things fell apart. I think incremental process is important, I think municipal work is incredibly important, but incremental doesn't mean leaving part of the community behind. That's not an acceptable version of incremental."
Somewhere, the haters are sitting aroud licking their chops, because we've just played right into their strategy: Divide and conquer. 
Watch a report on the petition to repeal the ordinance from Fox 4, AFTER THE JUMP …