After 17 years of rejecting workplace protections for LGBT employees, oil and gas giant ExxonMobil has followed through with President Obama's July 2014 executive order banning federal contractors from anti-LGBT discrimination. 
Buzzfeed reports: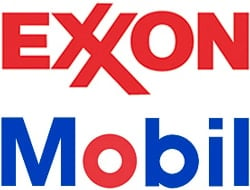 "This wasn't prompted by a change of principles or corporate values, it represents Exxon's response to President Obama's July 2014 executive order that prohibits federal contractors from discriminating against LGBT people," Deena Fidas, director of the Human Rights Campaign's Workplace Equality Program said in a statement. "Exxon had to include these explicit workplace protections or risk losing its federal contracts." […]
Tico Almeida, whose Freedom to Work organization is suing ExxonMobil for alleged anti-gay discrimination in its hiring processes, echoed Fidas.
"Exxon's management deserves little credit for finally adopting the LGBT fairness policies they have rejected year after year for almost two decades, but this is an important victory for the company's current LGBT employees and future LGBT job applicants," he said. "It's obvious Exxon is making these changes now because of mounting legal pressure and the impending risk of losing hundreds of millions of dollars in federal contracts thanks to President Obama's executive order."
He added: "We will continue prosecuting our civil rights lawsuit against Exxon in Illinois because the corporation should be held accountable for its discriminatory actions from the recent past.