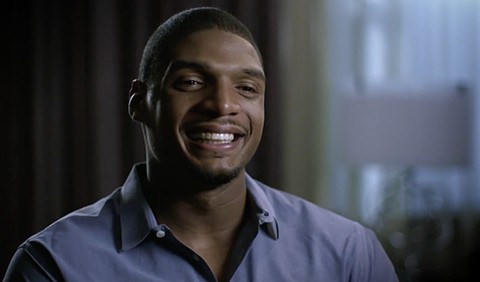 In advance of the Super Bowl, Coca-Cola has released a new video spot in its #MakeItHappy campaign featuring NFL free agent Michael Sam. The ad features clips of Sam with his fiancé Vito Cammisano as he receives the ESPY Arthur Ashe award as well as images of the couple on social media together.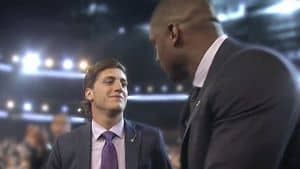 In the spot, Sam talks about the role social media plays in his life because he's in the spotlight, and the way he turns the hate messages and death wishes he sees every day into a positive thing.
Says Sam:
"One nasty email she pretty much told me that we don't belong – that we're evil. She is really the only hate message that I replied to. And what I said was, 'I am sorry that you feel that way, but even though you hate me so much I still love you, and I wish you have a great day.' She never replied back."
He adds:
"All the negativity that comes to me I channel to positivity. I have to prove the haters wrong. If I can use social media to make somebody understand and accept people I will do so. I'm not doing it for me. I'm doing it for them."
Watch the touching spot, AFTER THE JUMP…