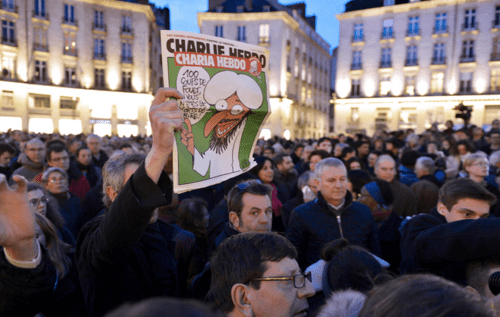 The Google-backed Fund for Digital Innovation is teaming up with with a number of French newspapers in preparation for the largest print run of Charlie Hebdo. Typically Charlie Hebdo has a circulation of about 60,000, but next week the surviving staff of the satirical French magazine will print and distribute 1 million copies of the upcoming issue. The decision for the expanded run comes days after eight staff members and were killed by extremists in an act of terrorism.
Four other victims were also killed in the attack that took place near the magazine's headquarters. The deaths quickly sparked outcry across the globe in the form of physical protests and digital gathering around the hashtag #JeSuisCharlie. The upcoming issue will feature contributions from journaliss from across Europe. The Fund for Digital Innovation has pledged €250,000 ($300,000), a number French newspapers have agreed to match, in order to assist with the unprecedented release.
"It's very hard. We are all suffering, with grief, with fear, but we will do it anyway because stupidity will not win," Hebdo columnist Patrick Pelloux told Agence France Presse. "Stupidity will not win."