White House admits it "should have sent someone with a higher profile" to the solidarity rally in Paris over the weekend.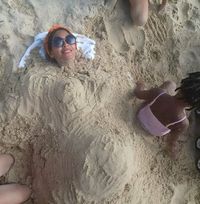 Did Beyonce just Instagram a pregnancy announcement?

 A complaint alleging a provocative safe-sex ad for the New Zealand AIDS Foundation showing a nude man lying on a motorbike was "degrading to men" has been thrown out by the country's Advertising Standards Authority. 

 Rick Santorum takes shots against potential 2016 GOP opponents Rand Paul and Ted Cruz, dismissing the junior senators as "bomb throwers" with few achievements. 

 National Enquirer "outs" Jeremy Renner, alleging he was arrested for trespassing in a gay cruising area back in 2000.

 Conchita Wurst worked the red carpet at last night's Golden Globes.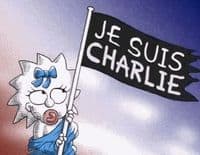 The Simpsons pays tribute to Charlie Hebdo. 

 Anti-gay American Family Association enters its third generation with bigoted new columnist Walker Wildmon, the son of AFA's current president and the grandson of AFA's founder. 

 Nick Jonas plays "F–k, Marry, Kill" with Demi Lovato, Selena Gomez, and Miley Cyrus. 

 The secret history of women in the Senate and the nude, men's-only pool that was finally opened to women in 2008.

 Openly gay actor Titus Burgess has been cast as the Witch in an upcoming production of Into the Woods.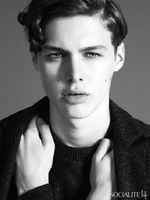 Male model Monday: Darwin Gray. 

 The GOP introduced five anti-abortion bills in the first three days of the new session of Congress. 

 HRC's favorite moments from the 2015 Golden Globes.  

 The Twitter for the U.S. military command that oversees operations in the Middle East has been hacked by ISIS sympathizers. 

 The Late Show with Stephen Colbert gets a premiere date. 

 California Lt. Gov Gavin Newsom won't be running for Barbara Boxer's open Senate seat in 2016. Paul Ryan won't be running for President in 2016.