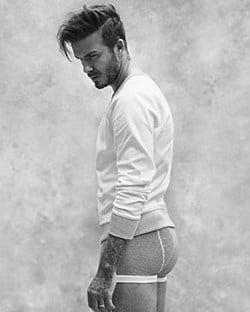 Bradley Cooper ate every 55 minutes to bulk up for his Oscar-nominated role in American Sniper: "Bradley used his own trainer, who was busting on him. I think he was working out four hours a day for several months. He was determined to do it naturally, he didn't want to use any hormones or steroids or anything. He was just very systematic about it and took his trainer with him wherever he went."

David Beckham returns to his H&M modeling ways, wears too many clothes.

Meet the new Mr. Mid-Atlantic Leather. 

Gay filmmaker Xavier Dolan talks about his new movie Mommy, dancing to Celine Dion and why gay men love strong women: "It's easier to project ourselves in female-character writing. I had to struggle to be who I am because I'm gay, so I can relate to women's struggles to belong. And who gives a shit about strong males? Their strength seems automatic."

Greenbay Packers QB Aaron Rdogers' "ex-roommate" Kevin Lansflisi trolls Rodgers on Twitter after Greenbay loses to the Seahawks, ending their hopes for a trip to the Superbowl. Lansflisi tweeted, "Any "O-F-F-S-E-A-S-O-N" Tees available? I need a medium." From OutSports: "The "offseason" comment is a reference to Rodgers' famous "R-E-L-A-X" quote to Packers fans earlier this season when Green Bay was struggling."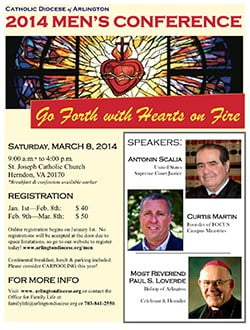 Should Justice Antonin Scalia recuse himself from the upcoming gay marriage cases before the Supreme Court? Scalia spoke at an event for the Catholic Diocese of Arlington, VA and Scalia doesn't want his speech published or distributed. "Did this topic [gay marriage], which was very hot in Virginia and throughout the nation the entire year pf 2014, come up on this day? One can only presume the Bishop was nearby during the Supreme Court justice's speech and followup Q&A session. Was this Bishop's, and therefore this Diocese's, clear and demonstrable pressure toward the Supreme Court on display that day? And did Mr. Scalia entertain it?"An LA love story as told through photos.

Weddings will be returning to the Jacksonville, Florida courthouse after anti-gay bigot banned all courthouse marriages to stop the gays. 

Mario Lopez will be Grand Marshall of Miami Beach Pride Parade 2015.

NASA delivers new photo of dwarf planet Ceres.

Gift from comedic heaven: Comedy Central will roast Justin Bieber.
NOM Co-Founder Robert P. George tweets at SCOTUS on its upcoming consideration of gay marriage: "To: Supreme Court Justices. Subject: Institution of Marriage – Message: You didn't build that."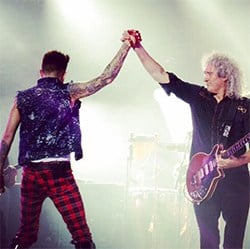 The Adam Lambert / Queen glam rock tour continues.

World Economic Forum (WEF) tackles LGBT rights: "For the first time in history, the meeting's agenda includes a session that looks at LGBT equality through the lens of workplace inclusion. As noted by Andrew Ross Sorkin in the New York Times, this year's session follows an unofficial breakfast on LGBT rights in Davos last year, which was hosted by Microsoft, HRC, Dan Loeb, Paul Singer, and others.  That breakfast became the buzz of Davos in 2014, and put momentum into the call for greater attention to LGBT issues by the powerful WEF."

There's a new promo photo out for Batman v. Superman: Dawn of Justice.