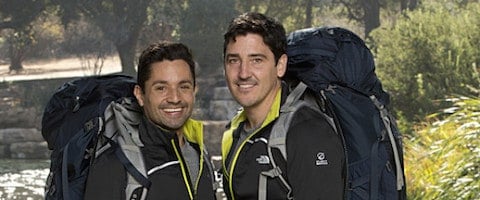 Jonathan Knight of 80's boy band New Kids on the Block has never hidden his orientation, but only made a public announcement after being "outed" by former girlfriend and pop star Tiffany. Knight is continuing living openly by joining the cast of CBS' The Amazing Race next month with his boyfriend Harley Rodriguez. The singer made the announcement over Twitter:
So happy to finally be able to officially say Harley and I will be on season 26 of the amazing race! http://t.co/R6OD30cWI6

— Jonathan Knight (@JonathanRKnight) January 20, 2015
The theme for the season is "all-dating couples", and in stark contrast to Knight and Rodriguez's seven-year relationship, five of the contestant pairs are appearing on the show as blind dates. The new season starts on February 25th.