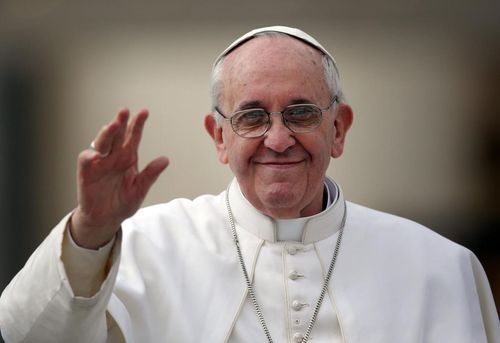 On Saturday, Pope Francis met with a Diego Neria Lejárraga, a Spanish transgender man. Neria sought the meeting because his congregation discriminated against him after his going through gender reassignment surgery.
The Washington Blade reports that Neria wrote Pope Francis following "rejection" from fellow parishioners, as well as a verbal attack from a priest who called him "the devil's daughter."
Human rights groups are calling the meeting a significant step for the papacy, including Marianne Duddy-Burke, executive director of Dignity USA:
For the pope to meet with a transgender man about to be married, and for that meeting to result in this man feeling more hopeful about his place in the Church, shows a concern for those at the very margins of our church…I hope the pope listened carefully to this man's experience, and will speak about what he heard.
Others are cautiously optimistic, including José María Núñez Blanco, president of Fundación Triángulo, a Spanish advocacy group. Again via WB, in a statement Nuñez called the story "good news," but expressed hope that "the Catholic Church ceases to be a machine of hate and suffering for the good of believers and non-believers."
This story is the latest news in Pope Francis' complex — progressive, but in some ways rigid — stance on LGBT issues.