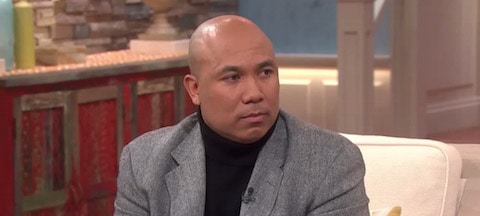 Appearing as a guest on Meredith Vieira's talk show, former NFL wide receiver Hines Ward fielded a question on professional sports dealing with Michael Sam and gay athletes in general.
Said Ward in part:
"If you can help me win a Super Bowl, then I'm all up for it, 'cause that's what it all matters to me."
Speaking about locker room shenanigans, Ward pointed out he's recieved his fair share of teasing as a biracial person:
"I get teased all the time, you've got to have thick skin…It's just their ignorance about not knowing what a biracial person is all about, or what a gay person is all about."
You can watch the clip between Ward and Vieira AFTER THE JUMP…