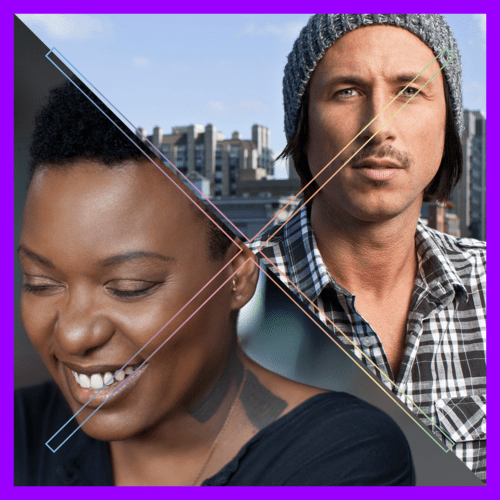 BY OCCUPY THE DISCO / RU BHATT 
EDM may have ruled the airwaves in 2013, but 2014 saw a shift to all sorts of house music, both mainstream and otherwise. The resurgence of deep house is a trend Occupy The Disco is a big fan of and today I'll be highlighting some of the latest cuts from that subgenre.
Miguel Migs' enlists the soulful vocals of Meshell Ndegocello on 'What Do You Want,' a track from the San Francisco-based DJ's latest album, Dim Division.  This isn't the first collaboration for the two, with Meshell providing vocals for two tracks off of 2012's Outside the Skyline. While the original production on the track is light and airy,  The 'Migs Salted Vocal' highlights the bassline, grounding it in a lower atmosphere and making it much more dancefloor ready. The track is part of a remix package, out on Defected Records later this month.

Check out additional tracks AFTER THE JUMP…
The duo that collaborated on 'Sunset,' one of my favorite dance tracks, is back with 'Magical Shoes,' out soon on Exploited records. Compuphonic combines tropical vibes and and deep house stylings to highlight Marques Tolliver's heartfelt vocals on this up beat track.
New York City's Sam Walker & Gavin Royce have had an impressive showing throughout the years with their remixes and original productions, and their latest single doesn't disappoint. The spoken word vocals by Steven Klavier sear through bubbling deep house synths and inventive rhythms on this massive tune.
Brodanse are two London-based brothers that specialize in house & techno music with a "signature groove and a deep, dark, tech vibe." Their latest, 'How You Do it' is a pulsing dancefloor burner, available for a free download thanks to the folks at Deep House Amsterdam.
Finally, to round out this list, we have a lighter track by Canadian producer Pat Lok. Lok discovered vocalist Desiree Dawson on the streets of Vancouver and the two decided to collaborate on this disco infused house jam, which releases on Love & Other records in February.
This Weekend: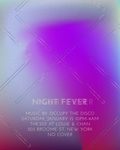 Come dance off those wintry blues at Night Fever @the303. Our deep house, disco, and techno will keep you warm all night at Louie and Chan's sexy basement dance den. We're turning up the heat and bringing the beats – just come with a friendly attitude and a curiosity to experience new sounds. As always, there's no line, no cover and no fuss. See you all on the dance floor.
OCCUPY THE DISCO (OXD) curates and recommends music events to the gay community in NYC—in an effort to move the focus of the nightlife scene beyond the promoter and venue and to the music itself. OXD's goal is to educate, entertain, engage and empower the gay audience to reclaim their ability to question and experience the unknown. The OXD Mirror will serve to showcase tunes that are definitely off-the-beaten-path but rightfully deserve the attention of the gay ear. 
This week's post was written and curated by Ru Bhatt. Check out more of his music picks on his podcast, The Ru-Mix and on Made In Brazil. 
Be sure to check out these tracks and more on our Spotify Playlist. For more information on OXD, check out our website and accompanying blog at www.occupythedisco.com, like us on Facebook, or follow us on Twitter: @OccupyTheDisco.