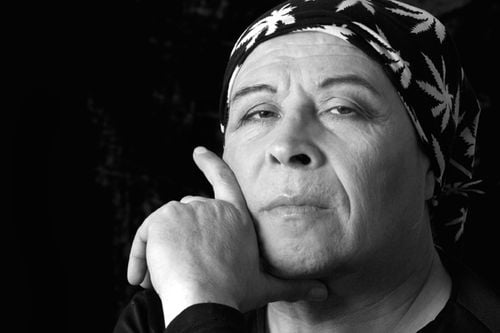 The Chilean LGBT community lost an icon last Friday with the death of Pedro Lemebel. 
A writer, activist, and provocateur, Lemebel was referred to as "a fighter for social justice and defender of freedom," by the president of Chile herself, Michelle Bachelet. Our very own Garth Greenwell has written a tribute in The New Yorker to the late writer, describing the accomplishments of a man that many of us may have never known about:
Lemebel defined himself against establishments of all kinds: against Pinochet's military dictatorship, but also against the Marxist resistance that condemned homosexuality as a bourgeois vice; against the neoliberal consensus behind Chile's "economic miracle," but also against the L.G.B.T. activists who Lemebel believed were making commodities of queer suffering and queer lives.
A crowd of hundreds gathered for his funeral in Santiago last Saturday. He died of laryngeal cancer. 
Few of Lemebel's works have been translated into English, but if you would like to experience the author's works his 2001 novel My Tender Matador is one of those that made it stateside and can be found on iBooks, Amazon, and Google Play for about $8-10.
Read Greenwell's tribute here.