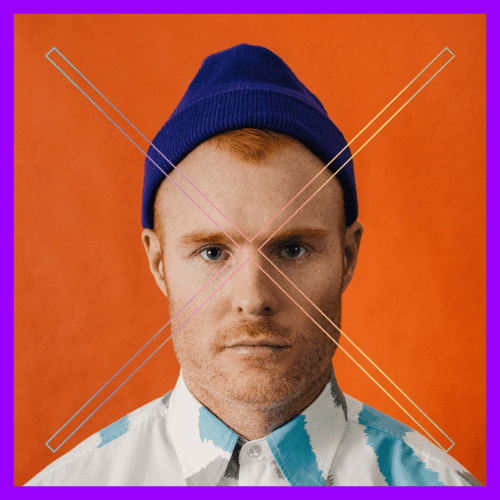 BY OCCUPY THE DISCO / JOSH APPELBAUM
Andy Butler is the mastermind behind the rotating disco house act Hercules and Love Affair, and the man behind the group's three full studio albums released between 2008-2014.  The group, comprised mostly made of LGBT performers (Butler himself, Antony Hegarty, Shaun J Wright, Kim Ann Foxman and Nomi Ruiz to name a few) brought back a  very queer sound to mainstream house music.  Though Butler has always acted as the "lead" for HALA, every song has always been a collective effort of the many artists that make up the group.  In 2015, Butler has set to break off on his own and produce under his own imprint.
Andy Butler: 'You Can Shine (Feat. Richard Kennedy)'
Debuting his first solo EP next month, Butler leads with recent tour mate Richard Kennedy, who acted as male vocal lead for the last Hercules and Love Affair world tour.  I had the pleasure of seeing this very sassy vocalist perform during that tour and his vocal chops and stage presence are combinations you don't see too often.  'You Can Shine' is an excellent club track, with some sounds reminiscent of Butler's HALA days as well as some new flavor injected.
Even more new music, AFTER THE JUMP…
Brighton-based Maxxi Soundsystem is back with his new Medicine EP dropping on February 2nd.  'Fading Thought' is a deep house track from the new disc, which should shape up to be one the most exciting deep house releases of early '15.
Madeon's 'You're On' gets a spot-on disco remix from Oliver that's sure to get you bouncing.
When they're not busy supporting big names like Gorgon City on tour, Toyboy and Robin love putting out a good remix or edit.  The British duo sprinkled their magic on Joey Mccrilley's 'Sweet Embrace', and the track is well worth more than a few listens.
Vanilla Ace has been a name that's consistently been on the nu-disco and deep house charts for the past year, with a smattering of different songs and remixes that show off his diverse taste.  'Beautiful In Us' might be my favorite track I've heard from this guy – a deep, soulful house track with plenty of piano and skillful vocals from Mark B.
Belgian producer and DJ Mickey is back with 'You Know The Beat,' a slick deep house track with some very 80's sampling punctuating the song.
The OXD Mirror is a weekly music column brought to you by the boys of OCCUPY THE DISCO (OXD), a New York City based collective created by three music lovers, Ru Bhatt, Josh Appelbaum, and Tad Haes, who want to share their love for disco, house and dance music with the world.   
OCCUPY THE DISCO (OXD) curates and recommends music events to the gay community in NYC—in an effort to move the focus of the nightlife scene beyond the promoter and venue and to the music itself. OXD's goal is to educate, entertain, engage and empower the gay audience to reclaim their ability to question and experience the unknown. The OXD Mirror will serve to showcase tunes that are definitely off-the-beaten-path but rightfully deserve the attention of the gay ear.  
Be sure to check out these tracks and more on our Spotify Playlist. For more information on OXD, check out our website and accompanying blog at www.occupythedisco.com, like us on Facebook, or follow us on Twitter: @OccupyTheDisco.