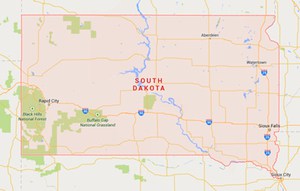 As Towleroad reported, we can put South Dakota in the marriage equality win column. The decision, which you can read here, reads like many of the other pro-equality orders from district courts over the last two years:
First, marriage is a fundamental right;
Second, the Supreme Court has said so many times;
Third, that fundamental right has been denied to same-sex couples;
Fourth, the state has no compelling reason to override such a basic and important right in our democracy.
Therefore, the state's ban on same-sex marriage is unconstitutional.
Q.E.D.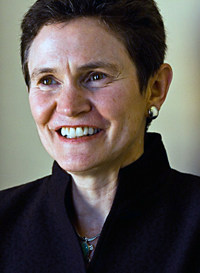 Whether U.S. District Judge Karen Schreier (pictured) took the fundamental rights approach above or the equal protection approach some other courts have chosen — gay marriage bans treat same-sex couples differently from opposite-sex couples for no good reason and are, therefore, a violation of the guarantee of equal rights — the result is the same.
The result in the South Dakota case also resembled many of the other district court cases from almost every other state in that implementation of the order was stayed pending appeal.
This used to be standard practice. Judges have been staying their marriage equality rulings since Judge Walker decided that Proposition 8 was unconstitutional back in August, 2010. Back then, it seemed like the safe way to go. We were, after all, breaching new ground.
It no longer makes any sense, not after the Supreme Court refused to grant a stay in Florida pending appeal. As I argued previously, the Court's refusal to extend the stay beyond January 5, 2015 was special because it was the first time the Court let stand a pro-marriage equality decision in a jurisdiction where the appellate court (11th Circuit, in this case) had not yet spoken. Everywhere else, in South Carolina, for example, or in Idaho, the Court let marriage equality go into effect because the Fourth and Ninth Circuits, respectively, had spoken. 
South Dakota is in the Eighth Circuit, which has not had occasion to decide a marriage equality case in the post-Windsor world. Therefore, with respect to the stay, South Dakota is just like Florida: a state with a pro-equality federal district court decision that should not be stayed even though the superior circuit court has not yet spoken.
It is a shame the stay was put into effect. The judge was probably just being cautious. But her caution extends the hours of discrimination and second-class citizenship for thousands of gay men and women.
***
Follow me on Twitter and on Facebook.
Ari Ezra Waldman is a professor of law and the Director of the Institute for Information Law and Policy at New York Law School and is concurrently getting his PhD at Columbia University in New York City. He is a 2002 graduate of Harvard College and a 2005 graduate of Harvard Law School. Ari writes weekly posts on law and various LGBT issues.