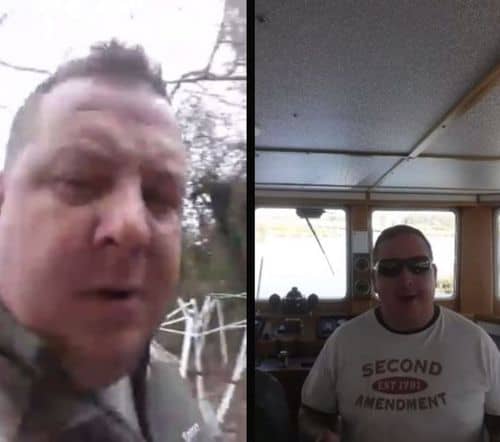 In a bit of brilliant southern satire, Blount County resident Jeremy Todd Addaway posted a report to Facebook on the on-the-ground situation in Alabama now that gay marriage has arrived.
Said Addaway:
"Alright we're back here at my pile of junk and it's still here. No homosexuals laying around doing homosexual things back here. Looks like we're pretty safe here in Blount County and we're not going to be subjected to any kind of plagues of homosexuals falling from the sky…"
Addaway's video, posted Monday, has since gone viral – with over 5,000 shares on Facebook. His inbox flooded with messages, Addaway posted a second video yesterday to clear something up:
"I've probably had maybe about 560 messages today asking me if I'm a bear. And I just want to clear the air right now, I am NOT an Alabama fan. I have never been an Alabama fan, I am an Auburn Tiger."
Watch the two videos, AFTER THE JUMP…
Oh and this, just because: