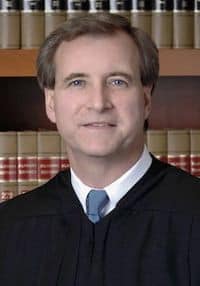 Well if this isn't just the most petty "I'm taking my ball and going home" bit of childishness.
Alabama Supreme Court Justice Glenn Murdock, like many Alabama officials, is immensely unhappy with gay marriage being made legal in his state. He added his opinions to a brief order filed on February 9th, stating in part:
[C]onsidering the meaning of the term "marriage" intended by the Legislature in those statutes, they may be deemed to survive, or must be stricken wholly void, if they are not to be applied solely to a union between a man and a woman.
In other words, if gays can get married, then no one is allowed to get married in Alabama, because somehow gay marriages possibly threaten the constitutionality of all marriages in the state.