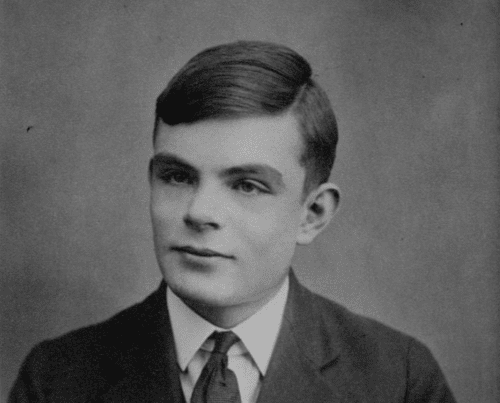 The surviving members of Alan Turing's extended family plan to present a petition to the Prime Minister's office asking for official pardons for thousands of other gay men and women who, like Turing, were penalized under old British indecency laws.
"I consider it to be fair and just that everybody who was convicted under the Gross Indecency Law is given a pardon," Rachel Barnes, Turing's great niece, expressed to The Independent. "It is illogical that my great uncle has been the only one to be pardoned when so many were convicted of the same crime."
Barnes and Turing's great nephew Nevil Hunt were joined by Benedict Cumberbatch earlier this year in a failed attempt to garner support from the British royal family. The royal family, according to their representatives, felt as if the decision was not their to weigh in on, but rather was a purely legislative matter.
"Generations of gay and bisexual men were forced to live their lives in a state of terror," said Matthew Todd, editor of Attitude magazine. "Men convicted of gross indecency were often considered to have brought huge shame on their families and many took their own lives. We still live with the legacy of this period today and it's about time the country addressed this appalling part of our history."
Last night, screenwriter Graham Moore gave a moving acceptance speech for his Best Adapted Screenplay win for The Imitation Game based on Turing's life and career. Backstage afterwards, Moore shared the responsibility he felt to get Turing's story out.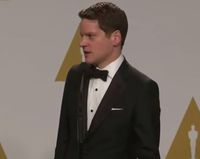 Said Moore:
When you're approaching a story of this magnitude and you're approaching a life and a person as unique as Alan Turing, there's this tremendous responsibility on your shoulders…to tell his story fairly and accurately and responsibly. Alan is someone who is so mistreated by history. He is someone who as a gay man was persecuted by the government on whose existence he provided for.