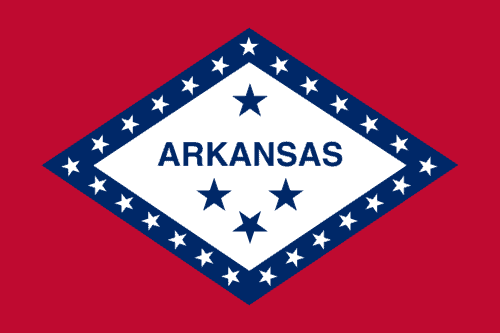 Arkansas' anti-gay SB 202 became law yesterday after Governor Asa Hutchinson made good on his promise to do nothing to prevent the discriminatory bill from being adopted. The law bans local governments from expanding anti-discrimination protections to Arkansans on the basis of sexual orientation and gender identity. Arkansas is the second state to pass such a measure. Tennessee has a similar law on the books that was passed in 2011.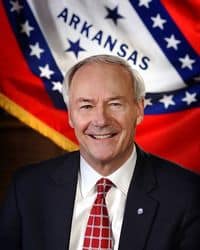 Republican Gov. Asa Hutchinson allowed legislation to go into law without his signature that bars cities and counties from expanding anti-discrimination ordinances beyond what the state already prohibits, making Arkansas the second state to approve such a prohibition. Arkansas' anti-discrimination protections don't include sexual orientation or gender identity. Monday marked the end of the five-day window for Hutchinson to take action on the bill or allow it to become law.
Hutchinson had raised concerns about the bill infringing on local control, but said he wouldn't veto it. His office said his position hadn't changed and he allowed the proposal to become law, despite a last-ditch campaign by advocacy groups urging him to veto the legislation. The law won't take effect until 90 days after the Legislature formally adjourns, which is currently set for May.
Opponents of the ban were weighing a lawsuit to challenge the measure's constitutionality.
"It's just another scar on the face of a state that really doesn't need any more signs of an intolerance toward outsiders, toward people that some people disapprove of," said Rita Sklar, executive director of the American Civil Liberties Union of Arkansas.
The measure was introduced in reaction to an ordinance in the city of Fayetteville, where voters expanded the city's anti-discrimination protections. Eureka Springs in northwest Arkansas enacted a similar measure earlier this month, and Little Rock elected officials are weighing expanding that city's discrimination protections.
Unsurprisingly, the Family Research Council praised the measure. Peter Sprigg, a senior fellow for policy studies with the group commented, "We would support the passage of similar bills in other states." 
Meanwhile, many wondered why there had been no word from high-profile figures with ties to Arkansas and why national LGBT advocacy groups were so slow to address the issue. The Washington Post reports: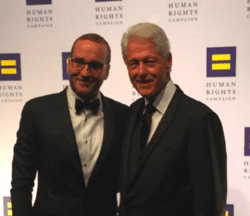 Several activists blamed the absence of national politicians or corporations speaking out against SB 202. Neither Bill nor Hillary Clinton, even with their Arkansas ties, have issued public statements about it. Until today, neither had some of the state's largest employers, like Wal-Mart, Tyson Foods, and J.B. Hunt, a trucking company.
"What we haven't heard from are businesses inside the state, though some of those businesses are very supportive of LGBTQ grassroots organizations," said Laura Phillips, an activist based in Fayetteville.
"It's like that saying," she continued, invoking a Martin Luther King Jr. quote, "that the silence of your friends is worse than the voices of your enemies. The silence from the business side has just been deafening, and that's the most terrifying part."
Walmart eventually came out against the ordinance, saying through a spokesperson, "We feel this legislation is counter to this core basic belief and sends the wrong message about Arkansas." Tyson, however, would only go so far as to send an email stating "that the company does not comment publicly on pending legislation," adding "that the company already has a gay non-discrimination policy." The policy, however, will likely become toothless in the eyes of the law in Arkansas with the passing of SB 202. 
Noted activist Scott Wooledge, who you'll recall played an instrumental role in the identifying of the three gay bashers currently on trial for an attack on a gay couple in Philadelphia, spoke to The Post about the lack of movement from national organizations over SB 202 and about his own involvement:  "For some reason, many LGBT organizations have been slow to respond on state level fights," he explained. "Mostly I stepped up because I felt like there was not going to be a national response."
Michelangelo Signorile went further, accusing the HRC of malpractice for its silence on SB 202:
Signorile was directing much of his criticism at HRC president Chad Griffin, who hails from Arkansas. "Whatever the reasons, many LGBT national leaders are nowhere on this terrible and potentially enormously impactful law," Signorile wrote on Friday morning. (Griffin eventually released a statement to the Arkansas Times in a blog post dated Friday afternoon.) 
Malpractice from @HRC, @ChadHGriffin, not even a tweet as Arkansas moved to discriminate vs. LGBTs. Shame. http://t.co/hj0papSSFW

— Mike Signorile (@MSignorile) February 24, 2015
As for the future, activists are weighing both legal and ballot measure challenges to SB 202.