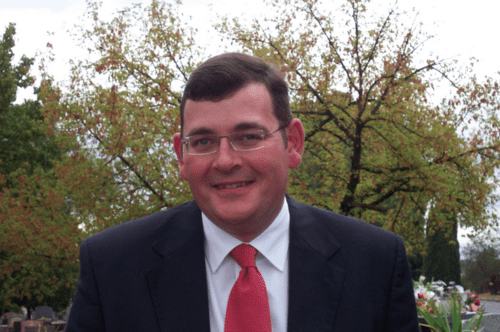 Daniel Andrews became the Premier, the leader of the Australian state government, late last year in December. In the month since his election, Andrew has made a name for himself after being the first Victorian Premier to openly endorse LGBT equality by leading a local gay pride parade along with about half of the Victorian cabinet. Andrews wanted to make a statement, he explained, making clear his and his cabinet's commitment to the fight for Australian LGBT rights.
"That's something that's critically important to me and my Government," he said. "This is a new government and we have different priorities and equality is not negotiable. My view is a person's gender identity or sexual orientation has nothing to do with their capacity to be a loving and caring parent." 
Currently gay couples living in Victoria are able to enter into domestic partnerships with one another that give them many of the same social benefits enjoyed by straight married couples.
"Gay marriage, marriage equality, is an issue for the Federal Parliament following the High Court decision," said Martin Foley, the Minister for Equality. "But the Victorian Government has made it clear that it will be calling on the Federal Parliament to stand up and support marriage equality."