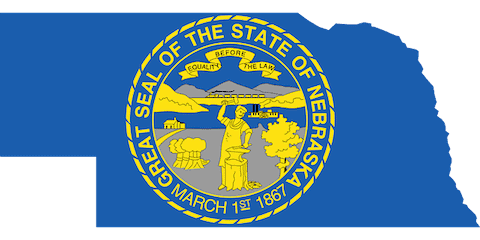 A debate over granting military spouses the right to carry concealed handguns in Nebraska may have just led state lawmakers to inadvertently acknowledge same-sex marriage. Omaha.com reports that the state legislature was considering a bill that would allows spouses of military service-members to apply for a concealed gun permit without having to wait 180 days to establish residency. But how would marriage be defined? And would same-sex couples married out of state be covered and eligible to apply for gun permits under this new legislation?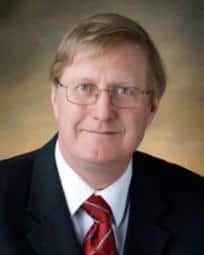 Sen. Paul Schumacher of Columbus (right) proposed an amendment that would clarify the issue by extending the gun rights in question to any individuals currently receiving federal benefits of a military spouse. That definition includes same-sex couples.
"Is not the Second Amendment sex blind? Color blind?" Schumacher said. "What great evil would come from saying a partner of somebody in the military … is entitled to exercise their Second Amendment rights to carry a concealed weapon in this state?"
After the amendment was adopted by a vote of 38-0, it was Sen. John Murante of Gretna, who abstained on the bill, gave the sound bite that would sum up the possible implications of Schumacher's amendment, saying "I think we just recognized gay marriage. We are now using the federal government's standard for who receives marriage benefits." In other words, Nebraska is now using a definition of marriage to determine distribution of benefits that includes a recognition of same-sex marriages.
However, not all lawmakers were as confident that the new legislation would conflict with Nebraska's ban on same-sex marriage:
Sen. Dave Bloomfield of Hoskins, who sponsored the measure, said he does not think the amendment language will open up the state's marriage law to attack. The state constitution definitively says gay marriage is not recognized within Nebraska's borders, he added. […]
Sen. Ernie Chambers of Omaha, a strong supporter of allowing Nebraska same-sex couples to marry, voted against the bill because he opposes pro-gun legislation. But he voted for the Schumacher amendment.
Afterward, Chambers, who holds a law degree, declined to give his legal opinion of the legislation that advanced to the second of three rounds of debate.
"The bill says what it says and does what it does," he said.