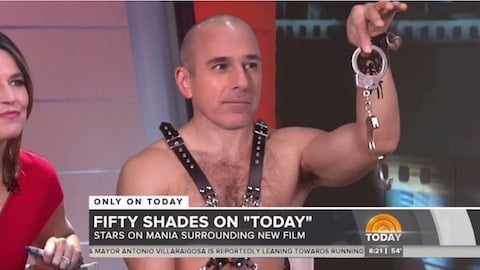 Milquetoast BDSM-romance movie Fifty Shades of Grey hits the theaters tomorrow, and everyone is getting revved up for it. Ellen DeGeneres seems to have a passing interest in the film, but she takes time to point out that others are far more excited. Specifically, Matt Lauer of The Today Show, of whom she shares a clip from this morning's show all decked out for his first Folsom Street Fair.
It's simultaneously hilarious and cringe-worthy, and you can give it a peek, if you dare, AFTER THE JUMP…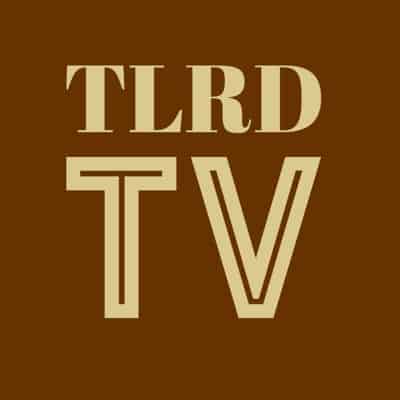 Seriously, though, by all accounts Fifty Shades of Grey is terrible. If you want a good BDSM/leather-themed novel, I personally recommend The Killer Wore Leather by Laura Antoniou.