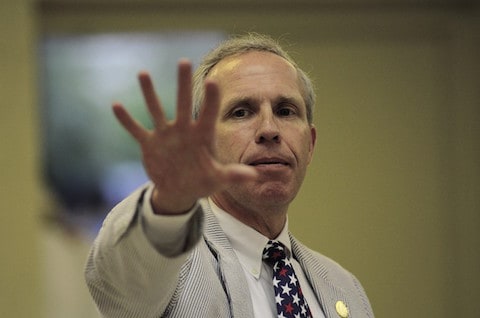 In short, because of paperwork.
In an attempt to get Probate Judge Don Davis of Mobile County to do his job, attorneys for marriage plaintiffs Cari Searcy and Kim McKeand had asked a federal judge to hold Judge Davis in contempt. The federal judge has unfortunately denied the request, pointing out that the probate judge was not named as a defendant and thus not required to do anything. To be able to proceed, the judge told them:
The Clarification Order noted that actions against Judge Davis or others who fail to follow the Constitution could be initiated by persons who are harmed by their failure to follow the law. However, no such action is before the Court at this time.
Or, as Equality on Trial put it, the couple needs to essentially apply for, and be denied, a marriage license.