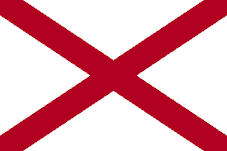 U.S. District Judge Callie V. Granade today refused to lift a stay of her January 23 ruling striking down Alabama's ban on same-sex marriage.
The 11th Circuit earlier today announced it would not extend the stay. In response, Alabama Attorney General Luther Strange announced he would ask the Supreme Court to intervene and keep the stay in place beyond February 9, when the stay is set to expire. At the same time, the plaintiffs for whom Judge Granade ruled, asked Granade to lift the stay:
"Plaintiffs respectfully submit that there is no reason for this Court's stay to remain in place until February 9, 2015, as the Court made clear that this Court's stay was to allow the Defendants time to seek relief from the Eleventh Circuit on that issue," lawyers for Cari Searcy, Kimberly McKeand, and their son wrote in the motion filed Tuesday. "The Defendants have done so, and the Eleventh Circuit has denied their motion."
Judge Granade responded swiftly:
This matter is before the court on Plaintiffs' Motion to Lift Stay (Doc. 67) and The Attorney General's Response (Doc. 68). On this date, the Eleventh Circuit Court of Appeals denied the Attorney General's motion for stay pending appeal in this case, and in the companion case of Strawser v. Attorney General, State of Alabama, which the Court of Appeals consolidated with the appeal in this case. Plaintiffs then moved to lift the stay imposed by this court and the Attorney General responded, saying he is seeking a stay from the U.S. Supreme Court and further seeks to avoid any confusion by an abrupt termination in the stay entered herein.
Plaintiffs' motion for an immediate lift of the stay is DENIED. If the Supreme Court denies a stay or does not rule before February 9, 2015, this court's stay will still remain in place until that date to allow the Probate Courts of this state to be completely prepared for compliance with the rulings in this case and the Strawser case.