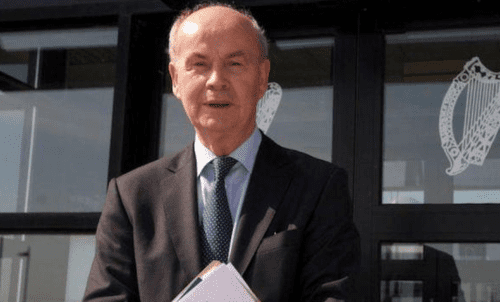 Pat Carey, the former minister of Ireland's center-right party Fianna Fáil has come at as gay. Carey was appointed as a parliamentary member and the Minister for Community, Equality and Gaeltacht Affairs in 1997. According to Carey his decision to reveal his sexuality to the public was inspired by Leo Varadkar who currently serves as Ireland's health minister and came out earlier this year.
"When I look back it's an awful pity I didn't feel able to do that. Nobody stopped me, but I wasn't sure how it would be received," Carey told the Irish Times. "I never had the confidence or the courage to do it, and it gets to a stage where you probably say to yourself 'it's too late for me to start talking about it now."
Carey's is the latest in a series of high-profile Irish public figures coming out at a critical time for LGBT rights in Ireland. The country is set to vote on the future of marriage equality later on this year in a nationwide referendum. Despite the outpouring of support from Irish celebrities and clergy members alike, those in favor of gay marriage for Ireland are still concerned at the idea of the LGBT minority's rights being put up for popular vote.