A man in Syria thrown from a building by ISIS militants for being gay was stoned to death by villagers when he survived the fall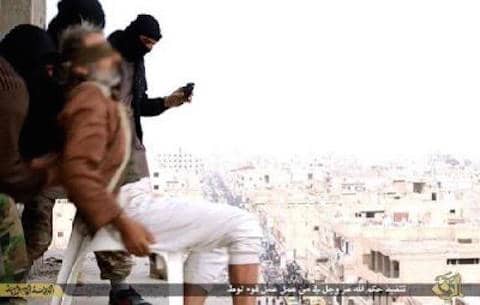 Reports are emerging that a man in Syria thrown from a building by ISIS militants for being gay was stoned to death by villagers when he survived the fall.
A series of images show two masked men throwing the victim – charged with having a "homosexual affair" – from a seven-story building.
After surviving the fall, the man was stoned to death by locals in ISIS stronghold Raqqa.
Photos posted on LiveLeak show the man being checked after the fall and finally being circled by a waiting crowd.
While ISIS has labeled the individual as a homosexual, it is important to bear in mind that this is a charge frequently leveled by the Islamic State against individuals who are perceived as dissidents. A statement released by The International Gay and Lesbian Human Rights Commission following a similar reportedly anti-gay attack in Iraq best sums up the caution that should be taken when viewing ISIS' crimes that put sexual orientation front and center: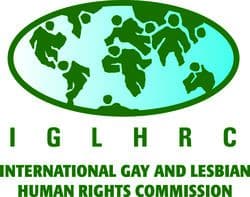 IGLHRC and MADRE caution concerned members of the media, representatives of foreign governments and people of conscience generally in the strongest possible terms against assuming that the men identified as 'gay' and against assuming the men engaged in homosexual acts. […]
At this time, to publicly call Iraqi men "gay" can only do harm. If the men did not identify as gay, the allegation is inaccurate and obscures the Islamic State's motivation for publicly labeling them as such. If the men indeed identified as gay, extreme caution should be exercised and consultation held with those they loved as widespread publicity potentially exposes their families, loved ones and intimate partners to harm. Honor killings are pervasive in Iraq, so the safety of those most affected must be a paramount concern.
Furthermore, one cannot assume that the executions were for sodomy solely on the basis of information from the Islamic State. Without evidentiary basis or independent confirmation, this sweeping allegation could be applied to anyone the Islamic State seeks to discredit—including human rights activists and anyone opposed to the Islamic State. Accusing opponents of homosexuality is a tried and true tool used to discredit political adversaries throughout the world.
Video footage has also emerged today of a captured Jordanian pilot being burned alive by ISIS. From The New York Times: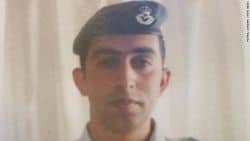 The lengthy footage shows clips of Jordan's involvement in the United States-led airstrikes against the Islamic State, also known as ISIS or ISIL.
At the end, the pilot, First Lt. Moaz al-Kasasbeh, stands inside of a cage and is burned alive when an unidentified militant uses a torch to ignite flammable liquid that has drenched the pilot's clothing.
The Islamic State's previous video executions of captives were all beheadings. The latest video, which was reported by the SITE Intelligence Group, an organization that monitors jihadist activity on the Internet, was the group's first known execution by fire.
Additional images of ISIS' most recent attack against an individual they have labeled as gay can be seen AFTER THE JUMP… (warning: graphic content)