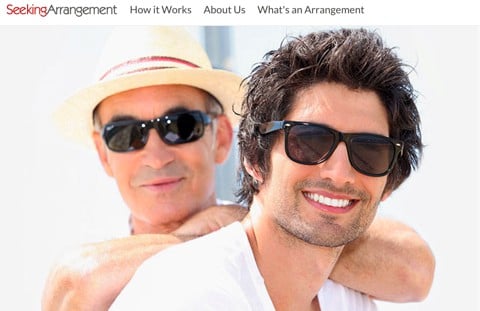 The worsening student-debt crisis reportedly is fueling a surge in the number of college students seeking "sugar daddies" to help them pay their way through school. 
The Atlantic reported last month on the latest numbers from SeekingArrangement.com, which bills itself as "the world's largest sugar dating dating site":  
What might have been little more than a nuisance in the past has turned into an outright hindrance to many students' financial security: It takes about 14 years on average to pay off the debt. As a result, young women across the country are turning to sugar daddies in droves. … More than 1.4 million students have signed up as members, including nearly 1 million in the U.S., according to the company. The website claims that 42 percent of its members are students, many of whom are incentivized by SeekingArrangement to join; people who sign up with a .edu email address or show proof of enrollment, for example, receive "premium memberships" for free.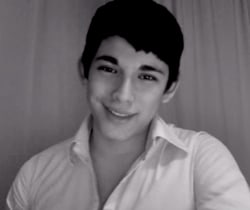 You wouldn't necessarily know it from the many news stories about the trend — or even from the promotional images at SeekingArrangement.com, most of which feature younger women and older men — but many of the site's sugar babies, sugar daddies and sugar mommies are in fact LGBT. 
Back in 2008, SeekingArrangement.com reported that it had reached 250,000 gay members, announced an LGBT landing page (above) and released a promotional video from a gay sugar baby (right):  
Unlike normal gay dating sites that feel more like meat markets than places to find "true love", SeekingArrangement has a professional, warm, sincere feel to it. Here older and wealthy gay Daddies or Mommas are looking for more than intimacy. They are actually interested in helping grow young men and women into successful adults.

Gay Sugar Daddies don't necessarily fit your average gay stereotype, as many married heterosexual men are experimenting here for their first time as well. Here on SeekingArrangement, about half of the gay Sugar Daddies are bisexual or closeted men in heterosexual relationships.
In 2010, SeekingArrangement.com released its Top 10 Cities For Gay Sugar Daddies, led by New York City.  
So, in the wake of recent news reports about the site's growth, Towleroad reached out to SeekingArrangement.com for the latest numbers on LGBT members. Spokeswoman Angela Bermudo responded by providing this breakdown:  
• 280,000 Gay Sugar Baby Males
• 60,000 Gay Sugar Daddies 
• 8,400 Lesbian Sugar Mommies
• 40,000 Lesbian Sugar Babies 
• 75 Trans Sugar Babies 
All told, that means 388,475 of the site's 3.6 million members worldwide are LGBT — or about 11 percent. 
SeekingArrangement.com recently released figures on the fastest-growing schools for sugar babies — with the University of Texas leading the way — but Bermudo declined to provide those breakdowns for LGBT members, citing privacy concerns because numbers are small at some schools.  
Some have accused SeekingArrangement.com of promoting prostitution. But the site says it conducts background checks, and for some LGBT sugar babies, sugar daddies and sugar mommies, it may provide a viable alternative to hookup apps. 
Watch the site's promotional video fearing a gay sugar baby, AFTER THE JUMP…