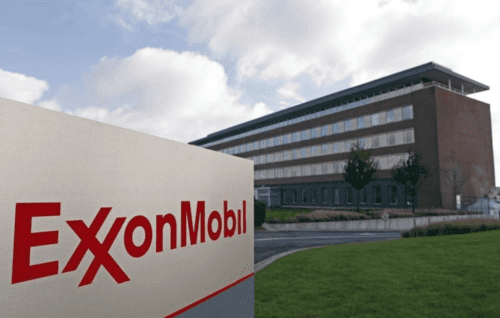 The Illinois Department of Human Rights announced that it found enough evidence that oil and gas giant ExxonMobil engaged in anti-gay discrimination in its hiring practices reports The Washington Blade. LGBT group Freedom to Work and the Equal Rights Center, an organization with experience in résumé testing practices, filed a complaint against the oil company in 2013 for allegedly engaging in anti-gay bias for a position in Illinois, which has a state law banning discrimination in employment based on sexual orientation.
Both organizations submitted two fictitious résumés to the company in response to a December 2012 job posting in Illinois according to court documents. One résumé denoted that the qualified applicant is gay, listing her work at the Gay & Lesbian Victory Fund, and the other denoted a less qualified applicant without any indication of gender identity or sexual orientation. The less qualified applicant received multiple callbacks, up to three, while the qualified LGBT applicant didn't receive any.
The lawsuit seeks restitution in requiring ExxonMobil to enact pro-LGBT protections and training in employment practices in addition to collecting attorneys' fees. Peter Romer-Friedman, the counsel to Freedom to Work in its proceeding against Exxon, is happy that Freedom to Work is holding the oil company accountable.
Said Romer-Friedman:
"It's about time that someone held Exxon accountable on behalf of the LGBT community, and I'm so proud of Freedom to Work for its leadership in bringing that accountability to the largest company in the world."
However, ExxonMobil announced last week that it integrated explicit language barring discrimination based on sexual orientation or gender identity into its equal employment opportunity policy. The company enacted the change after President Obama signed an executive order barring federal contractors from committing anti-LGBT job bias. Tico Almeida, the president of Freedom to Work, said the continuation of the lawsuit against ExxonMobil is necessary despite the recent policy change.
Said Almeida: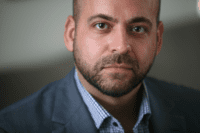 "Exxon was recently forced by President Obama's executive order to add gay and transgender employees to the corporation's equal employment policies, but those were merely changes on paper.  
"We must ensure that LGBT employees actually get a fair shot in their careers at Exxon, not just on paper. Freedom to Work will continue to prosecute this civil rights case and hold Exxon accountable for its anti-gay discriminatory conduct from the recent past."
Two paths are open in the case for Freedom to Work: filing before the Illinois Human Rights Commission or with the Circuit Court that has jurisdiction over the case. Mike Theodore, a spokesperson for the Illinois Department of Human Rights, said Freedom to Work must file within 30 days to continue with the lawsuit jointly before the Illinois Department of Human Rights, but has an additional 60 days to file independently with the commission or circuit court. 
The Illinois Department of Human Rights' findings reveal ExxonMobil's defense for opting to choose the less qualified non-LGBT candidate over the more qualified LGBT candidate. The findings show that Donna Steadman, a human resource adviser for ExxonMobil, denied sexual orientation was a factor in the hiring decision. She testified she selected in the initial screening process for her boss 35 applicants out of the 51 who applied by "looking at their experience, not their volunteer work and their education."
"Steadman stated she did not have a narrowing tool, her process was to open the résumé and skim it for certain words," the finding states, "She felt 35 applicants was a significant number of applicants to pass on. She felt she was passing on a lot of documents for review and she was providing a lot of candidates with experience he had outlined. She was not keeping a tracking sheet for all 51 of them, in fact, she does not know if she opened all 51 of them."
Scott Silvestri, a spokesman from ExxonMobil, said that the company has not received anything on the findings from the Illinois Department of Human Rights, but pledged to fight the lawsuit.
Said Silvestri: 
"We intend to defend the company's position in the matter because the claims in the complaint are baseless. Sexual orientation or gender identity played no role in the hiring decision because of our zero-tolerance discrimination policies. It is inaccurate to suggest otherwise."