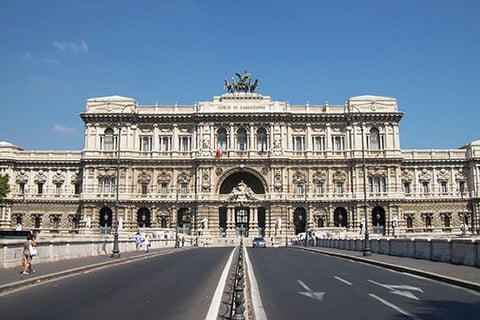 Italy's Supreme Court of Cassation, the country's highest appeals court has ruled that same-sex marriage is not constitutionally required. However, the court did rule that same-sex couples in Italy were entitled to certain rights and protections which the state must guarantee. Italian news site Ansa reports:
Italy's highest appeals court on Monday rejected same-sex marriage, saying there was nothing in the Constitution that requires the government to extend marriage rights to gays. However, the Cassation Court added that homosexuals have the right to a "protective" law that would ensure same-sex couples have the same rights as unmarried Italian couples. Neither same-sex marriage nor civil unions between same-sex partners are legally recognized in Italy but some cities, including Rome, have a civil union register.
In October, Rome's Mayor married 16 gay couples in defiance of Italy's laws on same-sex marriage. As the above report mentions, the eternal city created a register of civil unions for same-sex couples, a historic move. Bologna also came out in favor of recognizing same-sex unions in September.