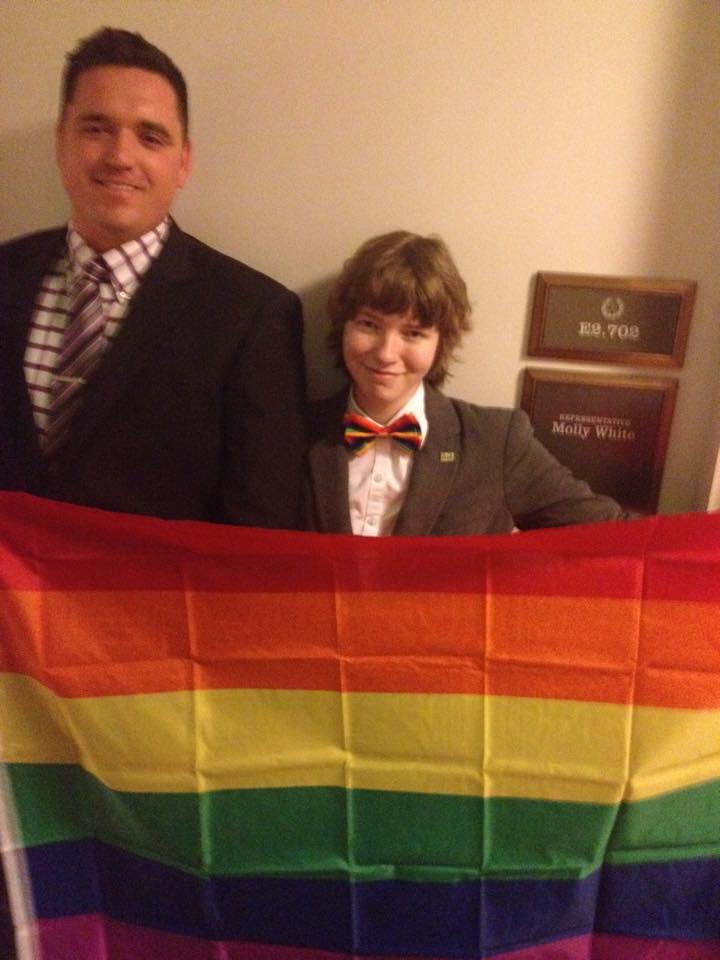 An LGBT group delivered a pitch-perfect response to a Texas lawmaker's hateful, Islamophobic rant on Facebook last week. 
State Rep. Molly White, a Republican from Belton, Texas, posted the following to mark Muslim lobbying day at the Capitol on Thursday: 
"Today is Texas Muslim Capital day in Austin. The House is in recess until Monday. Most Members including myself are back in District. I did leave an Israeli flag on the reception desk in my office with instructions to staff to ask representatives from the Muslim community to renounce Islamic terrorist groups and publicly announce allegiance to America and our laws. We will see how long they stay in my office."
White's post drew widespread condemnation, but Equality Texas had perhaps the most original retort. Employees from the statewide LGBT group dropped off a gay Pride flag at White's office: 
There are many flags that celebrate the diversity and unity of TX. We decided to help build Rep White's collection. pic.twitter.com/RtqHLjQ4jg

— Equality Texas (@EqualityTexas) January 29, 2015
White would later say her Facebook post had been "blown completely out of proportion."
In addition to White's diatribe, protesters greeted Muslim lobby day participants, many of them children, outside the Capitol. The protesters carried signs saying things like, "Radical Islam is the New Nazi" and "Go Home & Take Obama With You." They shouted as Muslim lobby day participants sang the national anthem, and at one point protesters hijacked the microphone. 
No word on what Rep. White plans to do with the Pride flag. But we somehow doubt she'll be flying it when Equality Texas holds its first lobby day later this month. 
Watch video of the mic-snatching incident as well as an interview with White, AFTER THE JUMP …