A Michigan lesbian couple has been left reeling and hurt after a doctor they were referred to agreed to post-natal care for the couple's newborn daughter, but later reneged, Detroit's Fox 2 reports. Krista and Jami Contreras, who married in Vermont in 2012, were referred to Dr. Vesna Roi in September by their midwife before the birth of their baby Bay Windsor in October 2014. "We were really happy with her," Krista said of the couple's initial meeting with Roi, "The kind of care she offered, we liked her personality, she seemed pretty friendly. She seemed pretty straight up with us."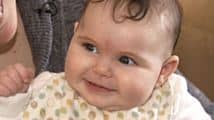 However, the Contreras went in to see Dr. Roi six days after Bay's birth and found themselves face-to-face with a different doctor. Roi's replacement, Dr. Melinda Karam, told the couple that Roi "decided this morning that she prayed on it and she won't be able to care for Bay," and that Roi didn't even come into the office that day to avoid seeing the couple. The Contreras felt humiliated and embarrassed with Roi's decision.
Said Jami Contreras:
"It was embarrassing, it was humiliating and here we are, new parents trying to protect her, and we know this happens in the world and we're completely prepared for this to happen other places. But not at our six-day-old's wellness appointment." 
The couple proceeded with Dr. Karam and later sought another pediatric group for their baby. The couple took to social media to share their story, which raised awareness and led people to start calling Eastlake Pediatrics to share their concerns. Nearly four months after the appointment, the Contreras finally received a letter from Roi.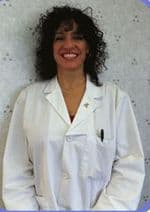 Said Roi:
"After much prayer following your prenatal, I felt that i would not be able to develop the personal patient-doctor relationships that I normally do with my patients."
 "We do not keep prenatal information once we have our meetings so I had no way to contact you."
"I should have spoken with you directly that day. Please know that I believe that God gives us free choice and I would never judge anyone based on what they do with that free choice."
Watch a Fox 2 report on the story, AFTER THE JUMP…
The American Medical Association prohibits physicians refusing care to patients based on sexual orientation, but doctors can refuse treatment if it conflicts with their personal, religious or moral beliefs. Michigan currently does not have laws that protect lesbian, gay, bisexual and transgender families from discrimination.