The retired Church of Ireland Archdeacon of Dublin is calling for a "yes" vote in the country's upcoming marriage equality referendum, saying marriage predates Christianity.

 50 Shades of Grey is dominating the box office right now.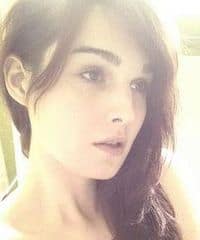 Transgender actress Michelle Hendley talks to The Advocate about her new rom-com Boy Meets Girl and approaching a traditional love story through a trans lens. "All of the characters seem to be addressing or struggling with identity, sexuality, perception, and self-worth. Was the story created to address these points or did the story naturally flow to this level based on the main character being trans? Both. The story was about all of those things and I felt by making the story about a trans woman, it would be an obvious mirror for feelings/struggles everyone identifies with and has."

 A London businessman is accusing ride share program Uber of discriminating against gay passengers, claiming his low passenger rating is due to his sexuality.

 Former campaign advisor David Axelrod reveals President Obama thought the "Yes we can" slogan was "corny."

 Pink is the New Blog has collected all the highlights from last night's SNL 40th Anniversary Special. 

 UK gay rights group Stonewall has announced it will start working for trans equality. 

 Size queens beware: the Washington Monument isn't what it used to be.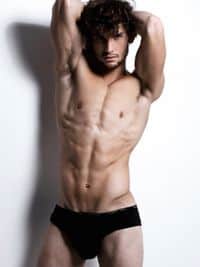 Male model Monday: Matt Giesler.

 Buzzfeed reveals the shocking, torturous exam that Egyptian doctors use to detect "chronic homosexuals".

 Pope Francis says the church cannot "condemn anyone for eternity."

 Uber is offering a motorcade special this President's Day – where you can ride in a Cadillac STS escorted by two Suburbans. 

 Adam Levine vs Blake Shelton. The Voice edition. 

 Is Pixar gearing up for its first musical with Dia de los Muertos?

 The Washington Post ranks the 2016 Republican field.

 Climate change is poised to make infectious disease outbreaks more frequent. 

 Conan is taking his late-night show to Cuba. 

 Disgraced cyclist Lance Armstrong has been ordered to pay $10 million over his Tour de France bonuses.