If you've been rabidly following the podcast Serial you're not the only one.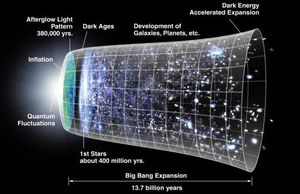 New theory put forth by physicists suggests there was no big bang and the universe had no beginning.

Scott Eastwood is hunky and shirtless for new cologne ad.

In search of gay life in West Africa.

Hubble Telescope spots a friendly face in a galaxy far, far away.

You can now binge on comics without leaving home thanks to Scribd.

Corgis are at risk of dying out as a breed.

New study finds anti-Americanism is exploding in Russia.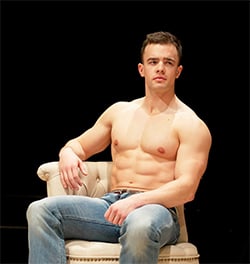 London's stage rendition of Gods and Monsters brings the beefcake.

Is it gonna be forever or will it go down in flames? Hozier and Taylor Swift seen flirting at the Grammy's.

NYT profiles Alabama Chief Justice Roy Moore and his stalwart (and some would say illegal) defiance of a federal judge's ruling striking down the state's marriage ban: "The matter seems custom-made for Chief Justice Moore, who had already earned hero status among many conservatives for his Ten Commandments stand, his argument that America is a fundamentally Christian nation and his concerns about overreach by the federal judiciary. Now, yet again, cultural conservatives were praising him, liberals were condemning him, and Chief Justice Moore, standing on principle, seemed unfazed about whether he would end up on the winning side."

Miley Cyrus has entered a film into the New York Porn Film Festival (possibly work unfriendly).
Z

oolander 2 will start filming this spring in Rome.

Florida State Rep. Frank Artiles not worried about the implications of his newly introduced transphobic bill that would make life for the trans community in Florida significantly harder.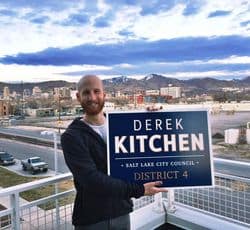 Utah marriage plaintiff Derek Kitchen running for Salt Lake City Council.

John Travolta will be presenting again this year at the Oscars. And Jennifer Hudson will be performing.

In case you were craving a punk rock cover of Taylor Swift's "Shake It Off" as performed by fellow pop princess Charli XCX.

Jeb Bush hired a Chief Technology Officer for his campaign that has tweeted women are "sluts" and gay men "undress you with their eyes."

Downton Abbey actor Robert James-Collier talks about his character Thomas' harrowing journey this season (spoiler alert for those not caught up).