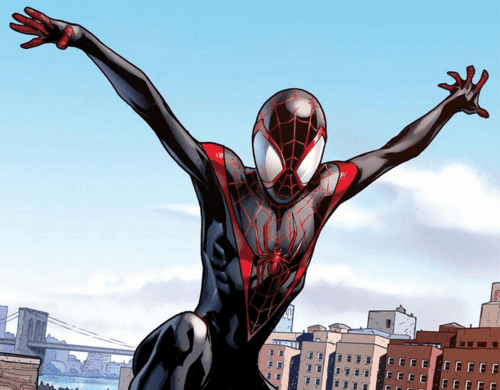 In a surprise move made public late last night while nearly no one was paying attention, Marvel Studios announced a multi-project partnership with fellow film studio Sony to bring Spider-Man into the Marvel Cinematic Universe proper.
"We always want to collaborate with the best and most successful filmmakers to grow our franchises and develop our characters. Marvel, Kevin Feige and Amy (Pascal), who helped orchestrate this deal, are the perfect team to help produce the next chapter of Spider-Man," said Sony Chairman and CEO Michael Lynton. "This is the right decision for the franchise, for our business, for Marvel, and for the fans."
Rumors and speculation as to whether Marvel would ever recapture some of its more high profile property rights have existed ever since the studio first made clear its intentions of betting squarely on comic book films in the long term.
Marvel, which currently controls the rights to the Avengers including Captain America, Iron Man, Dr. Strange, and the Black Panther found massive success in building up an interconnected universe in which heroes from individual movies could interact with one another. The move came years after a once struggling Marvel sold off its rights to other famous franchises like the X-Men and the Fantastic Four, which are currently owned by Fox.
Word of potential talks between Marvel and Sony surfaced most recently last winter as a result of Sony's massive data breach that, amongst other things, led to The Interview's rushed release. As a part of its deal with Sony, Marvel will release yet another reboot of the Spider-Man mythos, this time grounded in the same world as the Ant-Man and Captain America films.
Considering the current state of Sony's most recent Spider-flick starring Andrew Garfield, it's unlikely that the actor will reprise his role as Peter Parker in the new Marvel production. Upon word of the news many fans took to social media, clamoring at the potential for the next Spider-Man film to forego Peter Parker entirely. Many expressed their hope that would opt instead to focus on Miles Morales, a younger, Afro-latino web-slinger from Marvel's Ultimate Universe.
Marvel's Spider-Man is scheduled to make an appearance in an upcoming Marvel film before starring in a Sony-produced, but Marvel guided feature in 2017. Further details are few and far between for now, but one this is for certain: this is big.