Same-sex couples in Ohio, Kentucky, Michigan, and Tennessee have filed their briefs with the Supreme Court asking it to strike down bans on gay marriage. 

 Scarlett Johansson defends John Travolta's awkward Oscar kiss.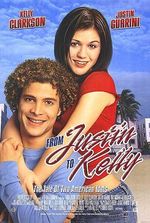 Kelly Clarkson reveals she will never ever ever show her daughter the American Idol atrocity From Justin to Kelly. 

 West Virginia Senate Majority Leader Mitch Carmichael says there's "no way" he'll consider an Arkansas-style bill that would nullify local LGBT protections. 

 New human rights report documents numerous cases of Ugandan gay men being abused by police.

 A ban on "ex-gay" conversion therapy has been introduced in the Minnesota Senate. 

 Jason Collins defends Michael Sam's decision to join the cast of Dancing with the Stars. 

 Google is backtracking on its initial plan to ban sexually explicit content from Blogger. 

 Love Cards Against Humanity but want some variety in your adult board game nights? Check out the Kickstarter for OdiousLists – an R-rated spin on the classic Scattergories from openly gay gamemaker Ken Goff. 

 Madonna reveals she suffered whiplash from her BRIT Awards tumble.

 Neil Patrick Harris treats himself to some post-Oscars Tiffany's.

 More celebrities react to Leonard Nimoy's passing.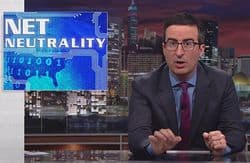 How John Oliver saved the internet. "And while the three-to-two partisan vote handed a stunning victory to the advocates of net neutrality, Wheeler's about-face in some ways reveals how comedic takes on the news by the Jon Stewarts of the world can be more influential than the Brian Williamses and more "serious" coverage of wonky subjects that nevertheless have profound social effect. 'John Oliver absolutely helped turn the tide in the net-neutrality debate,' says Aram Sinnreich, professor at Rutgers University's School of Communication and Information in New Brunswick, New Jersey."

 15 people who could host the Oscars next year. 

 The Washington Post examines the days leading up to Missouri GOP gubernatorial candidate Tom Schweich's suicide. 

 In honor of #theDress, here are 12 optical illusions that show you how color can trick the eye. 

 Harrison Ford will return for Blade Runner 2.