Famous Colombian YouTuber @villalobossebas tells his 1.2 million YouTube followers and 650,000+ Twitter followers he has two moms.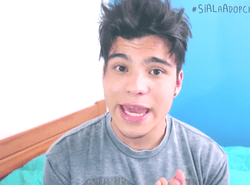 How did Prince Harry spend his Valentine's Day?

Texas arbitration panel orders Lance Armstrong to pay $10 million for lying about doping.

Robert Pattinson talks about inadvertently inspiring 50 Shades of Grey.

John Oliver's "Last Week Tonight" has been renewed by HBO til 2017.

Tori Amos covers "Smells Like Teen Spirit."

Taylor Swift is finally releasing the bonus songs from 1989 on iTunes.

Say yes to a sweaty, man-bunned and mustachioed Colin Farrell.

Attractive men are more likely to be selfish, self-absorbed, and prone to believe in gender inequality, study finds.

Despite report to the contrary, the army has not changed its policy on transgender service-members.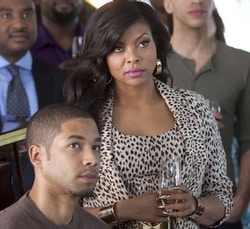 Lee Daniels' TV show Empire will release an original soundtrack.

LGBT groups to protest NYC St. Patty's Day Parade again this year. Only one LGBT group was given permission to march in the parade.

A sweet coming out story that unfolded over text message between father and son.

Arkansas' business leaders and chamber of commerce keeping mum on the state's LGBT discrimination bill. 

Emma Morano, the fifth oldest person in the world at 115 years old, attributes her long life to eating raw eggs and never having married.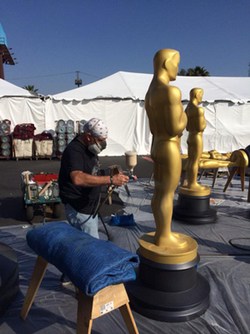 Oscar gets his spray tan before this Sunday's big awards show. 
Like the rest of us, Will Smith would like to have Hugh Jackman's body fat percentage.

Nick Jonas continues to court his queer fans with a performance at G-A-Y in London.

Roland Emmerich will be honored at this year's GLAAD Media Awards (and Channing Tatum will be there too).
David Axelrod's book tour is ruffling feathers in the Clinton Camp.

UK Home Office warns case workers against stereotyping LGBT asylum seekers: "The guidance states that Home Office caseworkers must conduct 'a sensitive enquiry into the development and exploration of the claimant's sexual identity and the extent to which it is relevant to the assessment of the need for protection. It should not be an enquiry into any explicit sexual activity.'"