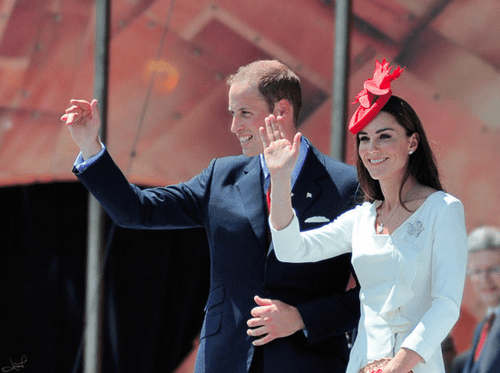 Prince William and Catherine, Duchess of Cambridge have opted not to publicly support a campaign seeking royal pardons for thousands of gay men and women who were persecuted thanks to the U.K's 19th-century indecency laws. The campaign was inspired by the 2013 royal pardoning of gay World War II codebreaker Alan Turing, who committed suicide in 1954 after being convicted of "gross indecency" for being gay.
"The UK's homophobic laws made the lives of generations of gay and bisexual men intolerable," reads an open letter signed by Turing's Niece, Rachel Barnes, and Benedict Cumberbatch, who plays Turing in The Imitation Game. "It is up to young leaders of today including the Duke and Duchess of Cambridge to acknowledge this mark on our history and not allow it to stand. We call upon Her Majesty's Government to begin a discussion about the possibility of a pardoning all the men, alive or deceased, who like Alan Turing, were convicted." 
Despite being called upon to use their influence, a spokesperson explained that the royal family felt as if the issue was a purely governmental affair and that they had no place in the discussion.
The royal family's decision to distance itself from this particular campaign is likely due to the less high-profile men who would be exonerated. Over 49,000 men were prosecuted under section 11 of the Criminal Law Amendment Act 1885 that saddled gay men with substantial jail time. The law was partially repealed in 1967. 15,000 of those same prosecuted men are still living today.