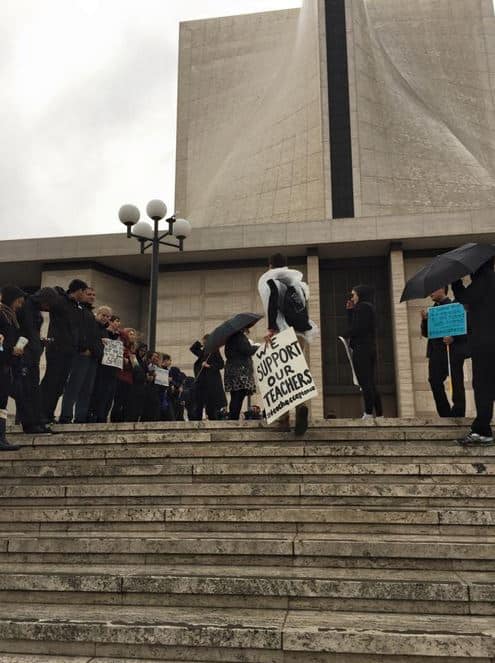 (Facebook)
San Francisco Archbishop Salvatore Cordileone's new anti-gay "purity test" for Catholic high school teachers was met with a protest vigil outside St. Mary's Cathedral on Friday, the AP reports:
"I chose to send my children to Catholic schools because I wanted their education to be grounded in love, compassion, and a strong sense of social justice," said Peggy O'Grady, a parent at Sacred Heart Cathedral Preparatory in San Francisco. "This effort by the archbishop will do the opposite, and would run counter to all I believe and value in a Catholic education."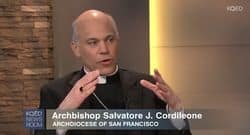 Cordileone this week presented teachers at the four high schools owned by the archdiocese with a detailed statement of faith affirming that Catholic school employees "are expected to arrange and conduct their lives so as not to visibly contradict, undermine or deny" church doctrine on matters related to sexuality, marriage and human reproduction.
The statement, which the archbishop said would be added to the faculty handbooks, outlines the church's teaching that using contraception is a sin and that sex outside of marriage, whether it is in the form of adultery, masturbation, pornography or gay sex, is "gravely evil."
The "purity test" also calls on teachers to back doctrinal teachings against stem cell research and the ordination of women. 
Watch video from Friday's vigil, AFTER THE JUMP…