British crooner Sam Smith has revealed he will never play in Russia because of the country's anti-LGBT laws, MTV UK reports: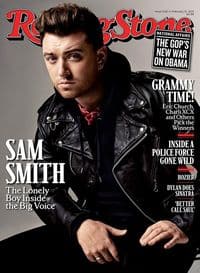 He told Rolling Stone: "I don't hate Russia, but I just will never go to Russia.
"What they do to gay people there is just disgusting and it makes me very angry.
"I've even said, no matter how many billions of pounds you could offer me, I just couldn't, which makes me sad because I have Russian fans. They contact me on Twitter, it makes me sad."
Other singers such as Elton John, Lady Gaga, and Madonna continue to perform in Russia and use their platform to blast the country's anti-gay "propaganda" ban. 
Smith is up for Album of the Year, Record of the Year, Song of the Year, Best New Artist, Best Pop Vocal Album and Best Pop Solo at tonight's Grammy awards.