Jacob's Ladder: Play co-penned by longtime activist David Mixner gets raves in Austin.
StoryCorps conversation: Accepting his daughter as gay was like a weight lifted off him. "Deidra Robinson and her father, William Watford III, were extremely close — until she told him she was gay. They came to StoryCorps in Homewood, a suburb of Birmingham, Ala., to talk about that moment."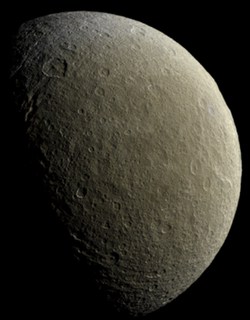 NASA's Jet Propulsion Laboratory releases new photos of Saturn's ice moon Rhea. "Images taken using clear, green, infrared and ultraviolet spectral filters were combined to create these enhanced color views, which offer an expanded range of the colors visible to human eyes in order to highlight subtle color differences across Rhea's surface. The moon's surface is fairly uniform in natural color."
The Hamm-aconda almost appeared in Gone Girl.
LBJ was obsessed with his dick.
Superbugs traveling the wind from cattle ranches: "Antibiotic-resistant bacteria from cattle yards are airborne and can be spread to humans on dust particles, a new study revealed. This means dangerous microbes that don't respond to drugs — and transfer antibiotic resistance to other bacteria — could potentially travel from Texas ranches to populated areas."
Helen Mirren sounds hilarious after sucking on a helium balloon.
Ryan Reynolds shows off Deadpool muscles, haircut.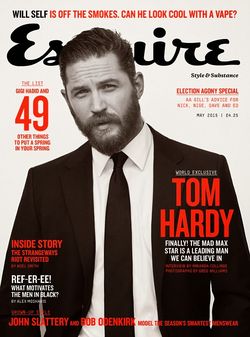 Tom Hardy bears up for Esquire.
George Pataki to run for President? "Pataki was marginally pro-choice and marginally pro-gay rights, so it'll be fun (by which I mean profoundly depressing) to see him do the Dance of the Socially Moderate Republicans during the primary, should he throw his dunce cap into the ring…"
Bravo announces 10 new and 4 returning series.
Sydney, Australia to keep $52,000 Pride flag.
Gay rights supporters prepare for battle in Mississippi: Marriage equality is around the corner for Mississippi and the entire nation," said Amelie Hahn, a 37-year-old lesbian raising two children. "This is great. But that piece of paper isn't going to ensure that we keep our jobs, or that kids can come out in schools. It's scary here."
Zayn Malik solo track released as Louis Tomlinson battles with Naughty Boy.
NBC announces next live musical will be The Wiz.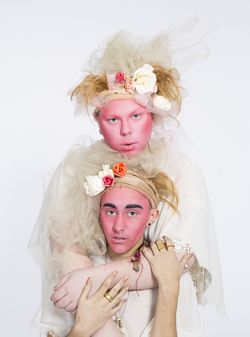 i-D: The colorful activism of New York's most radical queers. "Call them the radical queers, and know that the term is flexible, and evolving. From the local gardens of the East Village to Bushwick warehouses, a new wave of New York artists and activists young and old are banding together to question and redefine what it means to be queer today."
Study: homophobia among teenage boys harming mental health of young gay people. "It revealed a third of boys aged 14 to 17 would not be happy to have a same-sex attracted person in their friendship group and one in five found it hard to treat a gay person the same as others."
NOM blasts Indiana haters: "It's outrageous how the gay rights lobby and their allies in Hollywood and the media are drumming up hysteria on Hoosierland, by grossly misrepresenting the Religious Liberty Restoration Act, falsely describing it as a 'license to discriminate'," said Brian Brown, NOM's president. "I am certain that noted legal 'experts' like Miley Cyrus have not even read a single word of the legislation, taking their cue from pro-gay marriage groups who trot out tired talking points to claim 'discrimination' when the real victims of discrimination are the individuals and small businesses who have been punished for living their faith in the workplace and compelled against their will to participate in same-sex weddings."