The Arkansas House has passed HB1228, a "religious liberty" bill sent to them by the Senate that would allow discrimination against LGBT people, people of color, religious minorities, women and other minority groups across the state according to HRC.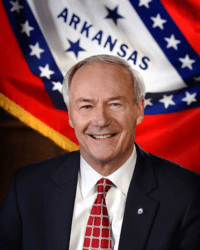 The NYT reports:
The bill, passed when the General Assembly concurred on three amendments from the State Senate, now goes to the state's Republican governor, Asa Hutchinson, who expressed reservations about an earlier bill but more recently said he would sign the measure if it "reaches my desk in similar form as to what has been passed in 20 other states." The Arkansas Senate passed the measure last week.
While there were several attempts up until the last minute to add a clause to the bill that would explicitly bar discrimination of gays and lesbians, a measure that Gov. Mike Pence of Indiana pledged to add in a news conferenceon on Tuesday, the sponsors of the bill in the General Assembly rejected such moves.
Hutchinson has said he will sign the bill despite opposition from Walmart, Apple, and the Arkansas Municipal League, among others.
Said Julian Bond last week:
"H.B. 1228 in Arkansas opens the door to a hateful past that some had thought this country had left behind. This legislation cloaks discrimination in the guise of religion–and it will mark people of color, LGBT Arkansans, religious minorities and women as second class citizens. Governor Hutchinson has a duty and a moral obligation to veto this legislation or the ghosts of the past will haunt his legacy."