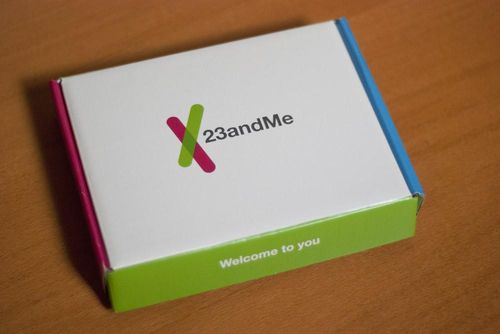 23AndMe is in the process of reinventing itself as a pharmaceutical research firm powered by the unique pieces of genetic information provided by its vast customer base. In the eight years since the company's founding, it's collected unique genetic data from over 800,000 different people. Going forward 23AndMe plans to mine that valuable data (with its owners explicit consent) as it develops its own pharmaceutical drugs.
"People want to see a cure," 23AndMe CEO explained to Forbes. "And cures don't magically appear."
"Cures come from pharma, and biotech. And so part of what I think we can do is by making sure that the consumer really is at the forefront, that they are informed, that they know what's going on, I'm hoping that they can really do a meaningful service for them by helping to develop those types of therapies."
When the Mountain View-based company first launched, its core products were focused on providing people with access to relatively cheap genotyping. With a simple at-home saliva test 23AndMe claimed to be able to give people a better idea about who they were genetically.
The test offered information about predispositions for certain diseases and physical developments hard coded into a person's genes. In 2013 23AndMe was ordered to cease offering its services (which are considered medical devices) in the US by the FDA after failing to secure the necessary approvals. That initial setback appears to have inspired the startup to reevaluate its approach to disrupting the medical industry.
Between a high-profile partnership with the Michael J. Fox Foundation and poaching noted drug research Richard Scheller from Genentech, it's clear that 23AndMe's new direction is more than a mere shift in product focus. It remains to be seen what, if any, drugs 23AndMe will end up bringing to market. Their mere entrance in the pharmaceutical field, however, could change the way that we develop life-changing drugs.