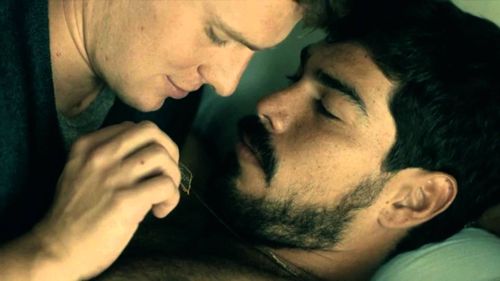 It's been about 10 years since the (American) Queer as Folk, The L Word, and Noah's Arc all went off the air. Looking, for many people, promised to be a return to that world of prestige gay drama(dy) where queer characters weren't just tertiary window dressing, they were people. 
Then Looking aired, and it was exactly HBO had said it would be: A show about a group of fairly regular (if upper middle-class) people living their lives in San Francisco beneath the blue haze of some fabulous color correction. The sets were gorgeous, the men were moustachioed, and everything was lit wonderfully. Looking at Looking proved to be an easy enough task. Watching Looking, on the other hand, quickly bored the hell out of a lot of people.
The thing about Looking that we tend to pick up when we describe it as "listless" or "boring" is that it's primarily a show about being an "authentic" gay person. Though we tend laud things described as "authentic" we often forget that actual authenticity runs the risk of coming with a sizable chunk of banality. Being gay, much like being straight, or bi, or cis, or queer, is an inherently mundane experience. 
Occasionally we may have affairs with our bosses or spend a weekend at Russian River, but generally speaking being gay is a rather uneventful. Looking captured that essence perfectly, but it didn't make for very compelling television.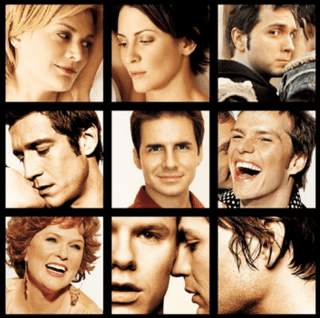 When people talk about what made Queer As Folk a hit series, they almost immediately bring up sex, and rightfully so. Where Looking was a languid daydream about chicken windows and WASPS, Queer As Folk was a manic circuit party fueled by camp, coke, and dizzying crash-zooms. 
Beneath the show's debaucherous veneer, though, was a genuine effort to normalize depictions of authentic gay sex. The club Babylon served as a social focal point around which queer sex in all of its forms could be explored and unpacked for what they were: good, bad, pleasurable, scary, and sometimes dangerous. As perilous a storytelling device as "authenticity" can be, sex scenes like Queer as Folk's were something new and provocative for American television. They proved that authenticity, when handled appropriately, could be both familiar and provocative enough to capture an audience.
Looking was not without its fair share of scenes, but it never quite figured out how to use queer sex as the powerful storytelling tool that it can be. As is often the case with shows about gay men, Looking decided to stick with milquetoast sex scenes that acknowledged the fact that gay men lust for one another, but did little to explore the concept. 
Sure, Patrick went cruising and had sex in the woods, but to what end?  How had he heard about it? Had he been before or was it just a fluke? Stigmatized though they may be, cruising areas and the culture that's evolved around them are a fascinating and integral part of where today's gay community comes from. Looking explored none of that. 
There are few things that nearly every gay man has in common with his brethren other than sex. While we rightfully bristle at being reduced down to our sexual desires, it would be odd to ignore that sexual physicality–in whatever form it may take–is something that nearly all of us have experience with an can relate to. For a show that wanted to be a glimpse into the life of we, the Gays, Looking didn't thoroughly engage with the current state of sex within the gay male population.
Continued AFTER THE JUMP…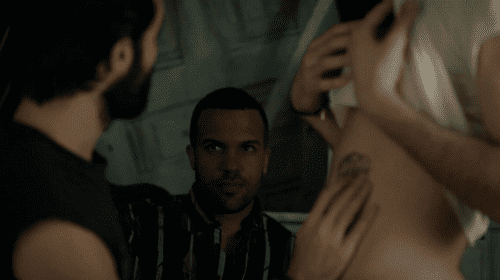 In the decade since Queer as Folk has gone off the air, hookup apps have proliferated, gay bars have dwindled, and pre-exposure prophylaxis has changed the way that we think about safe sex and serodiscordance. Being a sexually active gay man in 2015 is vastly different than what it meant to be sexually active even 10 years ago. Those changes extend far beyond the bedroom, and could have easily lent themselves to a number of riveting plots.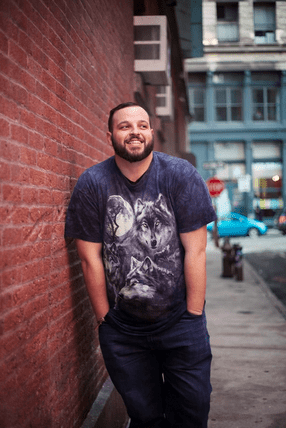 In truth Looking's biggest mistake was that it did not begin with its second season's plot lines. Eventually the show got around to introducing a romantically viable HIV character who presence sparked an appropriate (if delayed) discussion about PrEP. Daniel Frenzese's Eddie is compelling to watch, but bringing PrEP into the picture simply so that he and Augustin (Frankie J. Alvarez) could have sex without fear feels like a missed opportunity to unpack the roiling debate about PrEP. Rather than exploring PrEP's potential as both a responsible safeguard and a tool for sexual liberation, Looking introduced it as a nifty little sexual afterthought and moved on. 
There were other sexually-oriented threads Looking failed to capitalize on that it could have. Patrick, Jonathan Groff's cipher of a gay man, never fully deals with his issues about concerning race, class, and intimacy in an interesting way.
As much of an outcry as there was for Looking's seeming lack of ethnic diversity, the show was fully capable of engaging in a smart conversation about how race plays into conceptualization of desire. Looking's cast was never entirely lacking in characters of color, but race being made into a virtual non-issue made it difficult to accept that Augustin, Richie (Raúl Castillo), and Frank (O.T. Fagbenle) were speaking to the lived experiences of people of color in interracial relationships.
Sex could have saved Looking. Not through titillation, but by delving into the very real ways that physicality and desire influence how gay men are negotiating their identities. Those stories wouldn't have just been more substantive, they would have pushed the boundaries of what modern queerness looks like on television. Perhaps the series finale special will take a different route. If not, though, there's always Cucumber.