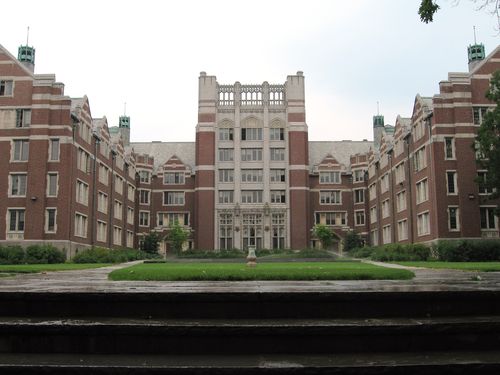 Boston's historic all-women's liberal arts Wellesley College has announced it will begin accepting transgender women as students, The Boston Globe reports:
The liberal arts college west of Boston will for the first time consider for admission any applicant who "lives as a woman and consistently identifies as a woman," according a letter it sent to the school community.
The policy is expected to take effect for the next admission cycle, for the class of 2020. Individuals assigned female at birth who identify as neither male nor female are also eligible for admission, the school said.
"We will support all the students who are at Wellesley and all of their kinds of finding themselves in all of the ways that we can," college president H. Kim Bottomly said in an interview.
The new policy, approved Wednesday by Wellesley's Board of Trustees, comes after Bottomly formed a committee last fall to study educational, social, legal, and medical considerations about gender identity, according to the college.
Applicants who identify as men are not eligible for admission. Students who come to no longer identify as women during their time at Wellesley will still be allowed to graduate, provided academic standards are met, the school said. The college will also assist students who wish to transfer out of Wellesley because they no longer identify as women, according to the letter.