Indianapolis-based Angie's List has announced it is canceling a $40 million headquarters expansion due to the state's new law allowing discrimination based on religious grounds, the Indianapolis Star reports: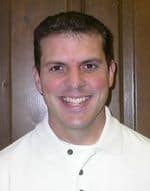 The decision is a direct result of passage of the Religious Freedom Restoration Act, co-founder and chief executive officer Bill Oesterle said Saturday.
The proposed expansion of the online consumer ratings service was touted to add 1,000 good-paying jobs over five years and help revitalize a struggling Eastside neighborhood.
"Angie's List is open to all and discriminates against none," Oesterle said, "and we are hugely disappointed in what this bill represents."
The paper notes that Oesterle is a Republican who supported Pence in the race for governor, but that Oesterle has made it clear this new law "hurts the company's ability to recruit and retain top-flight talent."
Yesterday was a very dark day for Indiana. But, for me it was also a turning point. I intend to do something about it. #RFRA #myindiana

— Bill Oesterle (@billo317) March 27, 2015
Previously, "Indiana Gov. Mike Pence Attempts Damage Control, Won't Say If 'Religious Freedom' Bill Will Lead To Discrimination" [tlrd]