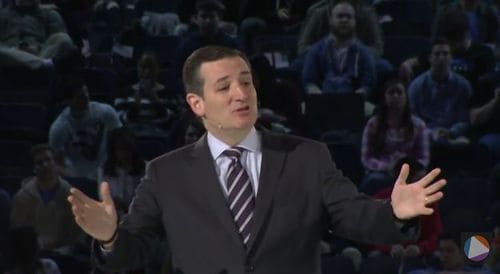 Speaking before a huge audience at Jerry Fallwell's Liberty University today, Sen. Ted Cruz officially announced his entry into the 2016 presidential race and provided America with an imaginative (read: nightmarish) look into what we could expect from a Cruz presidency.
Unsurprisingly, Cruz's speech was littered with typical right-wing red meat concerns: religious liberty is under attack, marriage is being destroyed by the gays, Obama is trying to take away our guns, etc, etc…
Said Cruz in part:
Instead of a federal government that wages an assault on our religious liberty, that goes after Hobby Lobby, that goes after the Little Sisters of the Poor, that goes after Liberty University, imagine a federal government that stands for the First Amendment rights of every American. Instead of a federal government that works to undermine our values, imagine a federal government that works to defend a sanctity of human life and to uphold the sacrament of marriage (loud applause)…
Regardless of whether or not you think Cruz will be a serious contender moving forward, the full speech should still be required viewing – if only to help hammer in the point to prospective voters that this man must not win next year. We've already seen what happens when we hand over the Oval Office keys to a Republican from Texas with deep ties to the Religious Right. 
Let's not make the same mistake twice.
Watch the speech (and the new Cruz 2016 campaign videos), AFTER THE JUMP…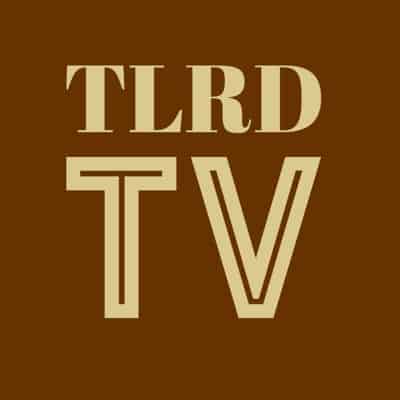 Marriage part starts around the 18:00 mark