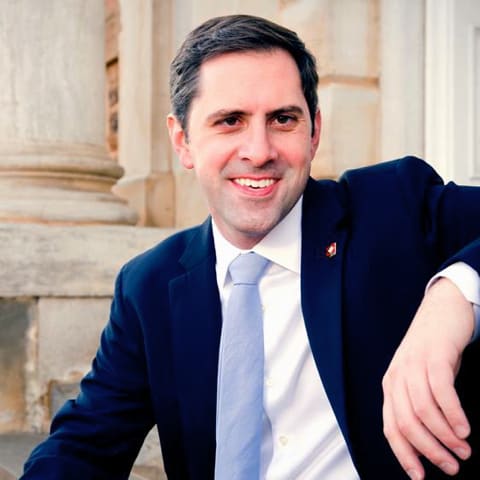 Two weeks after a draconian anti-LGBT law took effect in Arkansas, a Democratic state legislator has introduced a measure that would effectively trump it. 
Last month, Gov. Asa Hutchinson allowed SB 202 to become law, making Arkansas only the second state to prohibit cities from adding protected classes to nondiscrimination ordinances that aren't already included in state law.
SB 202, of course, was aimed squarely at the LGBT community in direct response to Fayetteville's decision to add sexual orientation and gender identity to its nondiscrimination ordinance — a decision later overturned by voters. 
Now, a Fayetteville Democrat has introduced a bill that would override SB 202 by adding LGBT protections to state law. The Associated Press reports: 
A legislator is proposing expanding Arkansas' anti-discrimination protections to include sexual orientation and gender identity after a new law said local ordinances couldn't go beyond what's spelled out in state law.

Democratic Rep. Greg Leding (above) of Fayetteville on Monday proposed adding the protections to state law addressing discrimination in employment, housing and public accommodations. The state law currently includes race, religion, national origin, gender and disability.
Given the makeup of the Arkansas Legislature, Leding's bill has virtually zero chance of passing. However, it could very well represent the ultimate solution to bills like SB 202.  
The fact is that municipal nondiscrimination ordinances such as the one passed in Fayetteville don't have much teeth anyway. And laws like SB 202 — or a similar one that passed in Tennessee in 2011 — are difficult to challenge in court. So what we really need are statewide — or in the case of red states, more likely federal — protections. 
Kudos to Leding for standing up to bigots in the Arkansas Legislature and giving a symbolic middle finger to SB 202.